Carly Frei | Owner, Glow Boss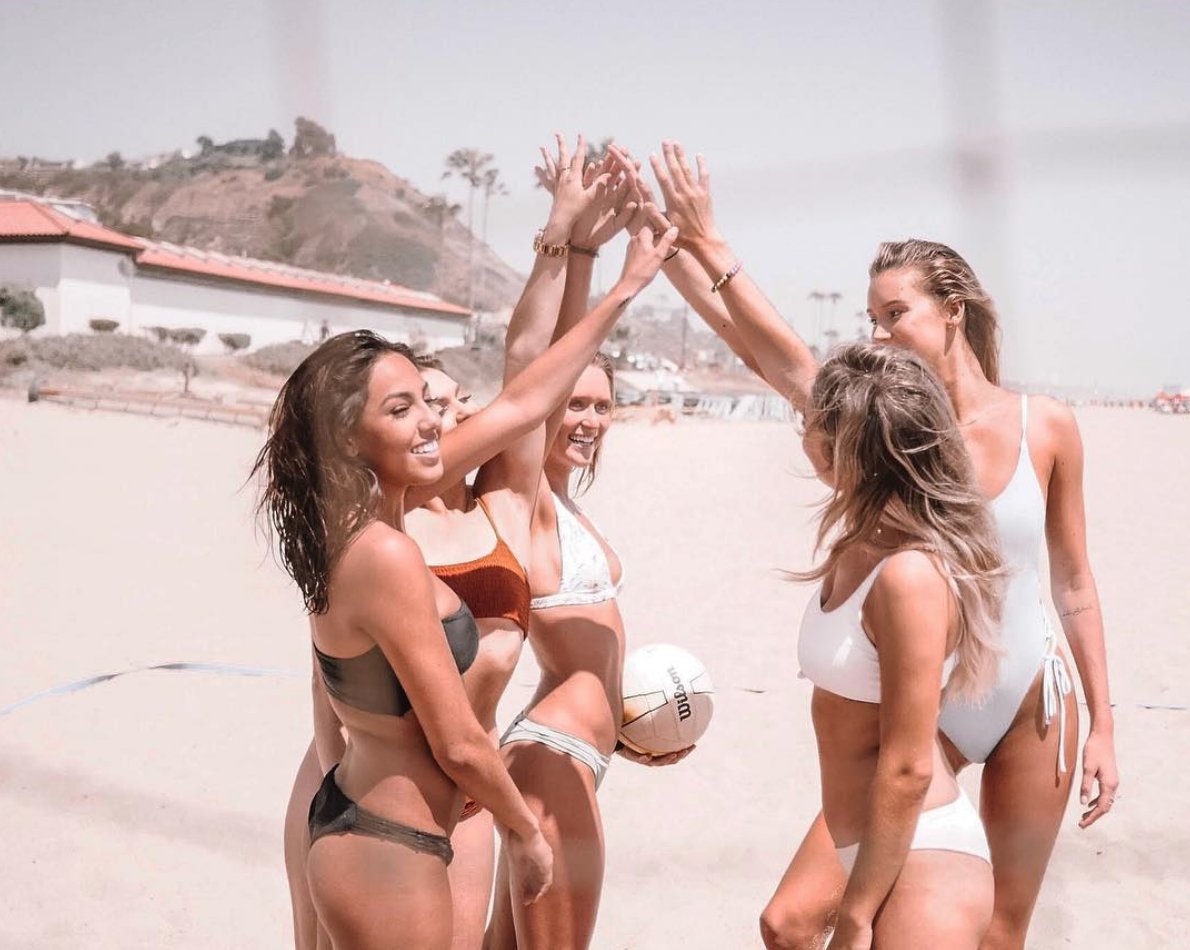 ON CREATING GLOW BOSS…
I have always been obsessed with all things anti-aging. Having such fair skin and seeing the results of a natural spray tan on my body completely changed my beauty regimen. I no longer have to cake on the bronzer, I have a tan that lasts up to two weeks. Usually, any type of beauty product makes me break out, but Glow Boss is completely organic, vegan, and doctor formulated which is why so many people love to use it!
I started mobile tanning on my college campus by reaching out to friends, classmates, etc. When I saw the interest in other girls wanting a job like mine where I was making women feel confident and sexy, I knew I was on to something. Several girls reached out to me from campuses all over the country, and from there it kind of just snowballed! We currently now have 28 Glow Bosses on 15 different college campuses!
ON THE MOST REWARDING PART OF GLOW BOSS…
The most rewarding part of Glow Boss is seeing college girls make such good money while doing something they love. Also, seeing how confident we make clients feel is the most rewarding feeling ever.
ON THE ADVICE SHE'D GIVE HERSELF AT THE BEGINNING OF HER CAREER…
Always go with your gut feeling. Don't do something just because it will look good, do something if you know that in the long run, it will be beneficial for your company.
ON THE MOST UNEXPECTED ASPECT OF HER CAREER…
The most unexpected aspect of my career I think has been the overall career path I have taken. I studied communications, did numerous public relations internships, and always saw myself going in that direction. But when you find something that you love, you're going to be so much more successful at it because you'll put all you have into it, which is what I do with Glow Boss. It might not be your average 9-5 job, but I am always working 24/7, thinking of ideas, communicating with customers etc.
ON SOMETHING SHE WANTS COLLEAGUES/FOLLOWERS TO KNOW ABOUT HER…
I am pretty much an open book, but I think something that I try really hard to do is not make Glow Boss about me and make it about my team. Doing this, I feel like people may not know who is behind Glow Boss and how I started it. I started my junior year at the College of Charleston, wheeling my cart around the cobblestone streets trying to get anyone I saw to get a tan from me! I completed over 300 tans in my first year! From there, the bar was set and I saw endless potential with the company, which motivated me to open up at more schools!
ON WHO AND WHAT INSPIRES HER…
People who are happy and love what they do inspires me. Someone, in particular, is Alli Webb the founder of Drybar. She started her multi-million dollar doing blowouts in her friend's basements. This sparked the idea for her that there was such a demand for just blowouts which lead her to open up her first Drybar location. She now has over 100 locations across the country!
ON THE ADVICE SHE WANTS TO SHARE WITH WOMEN WHO WANT TO CREATE CHANGE…
It does not matter what you want to do as long as you are good at it and believe in it you will be successful. I had so many people, men, women, laugh at me when I told them I spray tanned. However, if you believe in yourself and your dream, it's as serious as you take it and make it out to be.
ON THE REALITY OF HER WORK…
The reality that I face and the biggest issue that comes to mind is having so many amazing girls apply and not being able to give all of them chances. We have over 300 driven, motivated applicants and we obviously are not a large enough company to be able to fund 300 machines! So having to narrow it down when it comes to our Glow Bosses is always hard for me. However, we are constantly adding and changing around the team so if you have applied we will get to you, I promise!
ON HER FAVORITE ITEMS ON HER DESK…
I cannot work in a messy space. I have to have everything organized and neat or else my life will be a mess. My two favorite things are my planner, which is my best friend. I put everything in there from showering to meetings. My second favorite thing is my "What would Beyonce do?" sign. If Beyonce can't motivate you, then no one can.
ON WHAT GETS HER OUT OF BED IN THE MORNING/KEEPS HER UP AT NIGHT…
I have severe texting anxiety. I get so many messages every day from girls, customers etc. and now that I just moved to the West Coast, I will wake up with a million messages. The second my eyes open and I check my phone I spring out of bed because I need to answer the messages right away. Also, large hazelnut ice coffee w/ almond milk from Starbucks will do the trick. As far as keeping me up, failure. Everyone is always scared of failing whether they admit it or not but that's what motivates me. I take that fear and turn it into something positive. I picture my life without Glow Boss, without my team of 28 amazing girls, and that keeps me going.
ON BEING AN ENTREFEMMEUR…
Being a entrefemmeur means that for the first time in my life, I feel powerful, successful, and confident in the workplace. In today's world, more than ever, women are being recognized for their impressive work ethics, talent, ambition and I have never been so inspired. I am so grateful to look up to so many entrefemmeurs around me and listen to their advice, learn from their mistakes, and most importantly work together. For the first time, women are becoming a team rather than competitors. It has been so much fun teaming up with other women and creating some really great content.
To learn more about Glow Boss, check out their website and Instagram.