Audrey Brianne | Wardrobe Stylist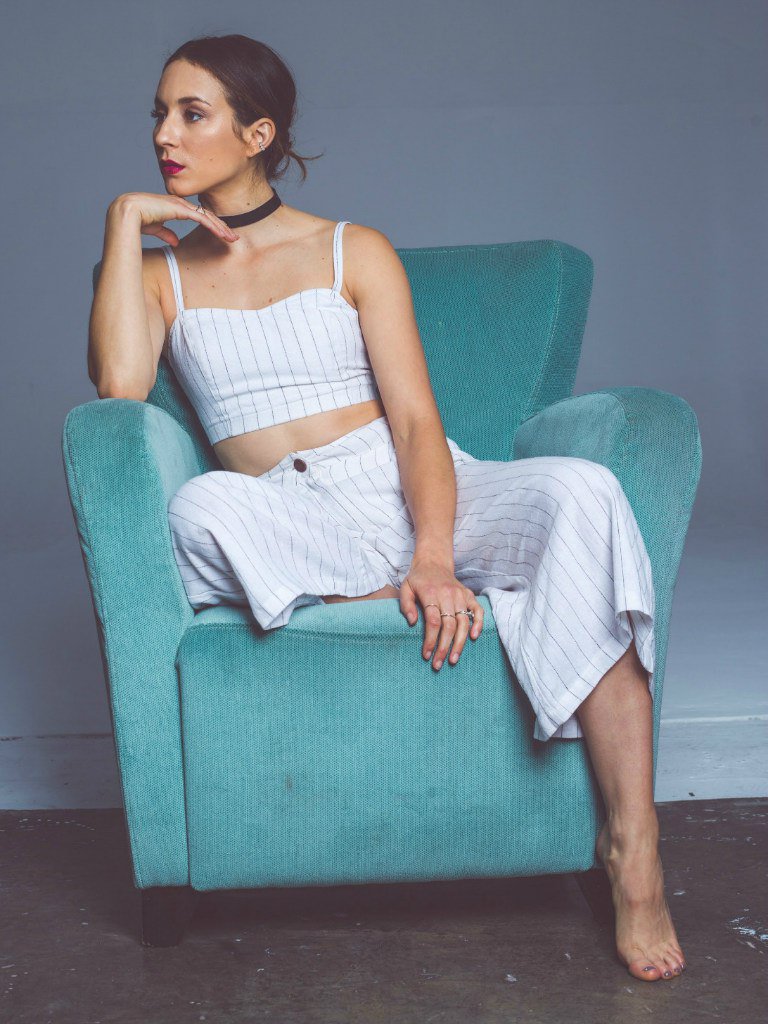 LFC: You're walking into a room of full of people you've never met before, and the only way to introduce yourself is through your outfit. You're wearing…
Audrey Brianne: Oh man, this is a tough one! I'm likely to be wearing an all black pant and tunic ensemble from Vince or ASOS. I don't interject a lot of color into my personal wardrobe, but I'll throw on an awesome shoe for flare. Chloe boots are my weakness.
LFC: So now that we've gotten the intro outfit out of the way, tell us about how you started in the styling industry.
AB: I started out in the fashion industry my junior year of high school. My father had an apartment in Manhattan and I sent out resumes to design houses for internships. Tommy Hilfiger was the first place I worked at (in Women's PR) and that snowballed into an offer at Carole Hochman under the Betsey Johnson Intimates design division a year later.
From there I always kept up interning and assisting throughout college. In 2006 I moved to LA to attend FIDM and met Mike Vargas of People's Revolution. He single-handedly changed the course of my career. I assisted two major celeb stylists before going out on my own and I've been styling ever since.
LFC: Do you have a fashion hidden tip? You know, nail polish on runs in tights, tape instead of a lint roller if you're stuck at work…
AB: You can use nylon pantyhose (like the $1 kind at CVS) to get deodorant spots out of most fabrics. Just dab or rub at the soiled area with a dry pair of nylons and it will start to lift.
LFC: Do you feel that you have the freedom to be creative with your work?
AB: Of course! Even when an event has specifications, be it casual or formal or a crazy color carpet, that's the beauty in styling. That navigation of where and how to find pockets of creative freedom while making sure the client is in tune with trends, environment, venue, weather, etc.
LFC: We're big fans of your work with NKD Magazine (of course). What has been one of your favorite projects you've worked on?
AB: Thank you! I've worked with some amazing actors, photographers and teams over the years so it's super hard to narrow it down to one favorite project. I'm having a lot of fun with an incredibly talented Icelandic band by the name of KALEO and I'll always cherish the time I had with musician Christina Grimmie. Everyone I work with has been awesome - I'm very lucky in that regard.
LFC: One thing you won't ever put your clients in?
AB: Neon or day-glo. Not here for it!
LFC: Agreed. If you could style anyone in the world, it would be… and you would put them in…
AB: Mandy Moore or Olivia Wilde, and I have to disclaim that I love the work their stylist does, BUT if I had an opportunity to work with them I would dive head first into Chloe and Nina Ricci. I'd also love to work with Leighton Meester- she's just so effortlessly cool!
LFC: How do you define success?
AB: Knowing you've tried your best and that you don't have anything else to give. Making mistakes and learning from them. Going to bed happy with the quality of life you live. Being kind throughout stressful situations and saying 'please' and 'thank you' no matter how far up the ladder you climb. If in a position to give back to those less fortunate, doing so whenever possible.
LFC: How would you like to be remembered?
AB: Fondly.
LFC: Let's wrap this up with a tweet – best career advice you can give in 140 characters. Hashtags are welcome!
AB: Arm yourself with a trusted core group, work hard, pay your dues, absorb everything, HAVE FUN and never stop learning.
We want to hear from you! Comment your thoughts below, or submit your own story here!