Babs Szabo | Emo Nite LA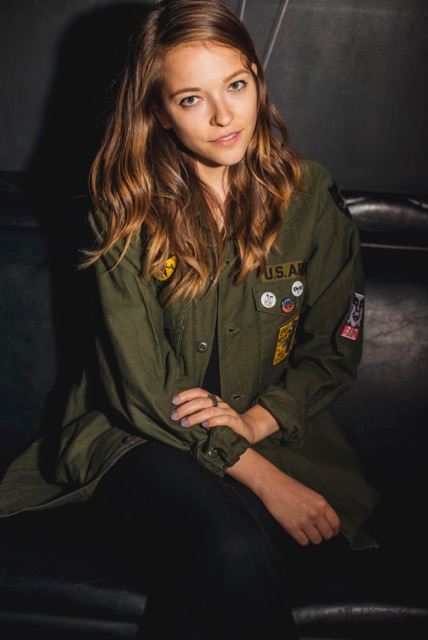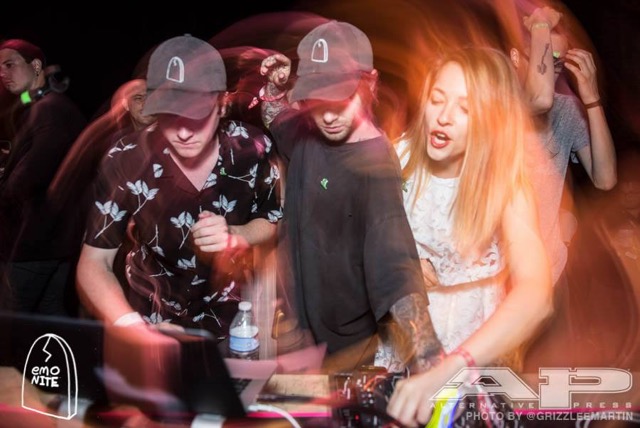 LFC: We read online that your parents were musicians – tell us about your introduction to the music world.
Babs Szabo: I started going to concerts before I could even talk. However, Sum41 at the Hollywood Palladium was the first show I ever went to by choice and on my own. It was incredible.
LFC: There's real sense of community behind the emo music scene – it's the bands that play on Warped Tour, the small tours with ten acts hustling really fucking hard to make their tour go off without a hitch, it's the glorified past memories we all have of Bamboozle. Do you feel you've been able to recreate this community aspect with Emo Nite LA?
BS: The community that has formed around Emo Nite is remarkable - simply the best people. The energy of Emo Nite feels like the shows I went to every weekend in high school and House of Blues and the Troubadour.
LFC: Is that sense of community and comfort within this subdivision of music/art something that's important to you?
BS: The sense of community within this subdivision of music has transformed my life completely. I can go anywhere in the world, and if I see someone wearing a "The Used" shirt, I automatically know that I can relate to that person. It's like an unspoken, secret religion.
LFC: Emo Nite LA describes itself as a "party for the music you love." How were you able to turn something that was a passion into a business? We at LFC love seeing the side hustle and the true passions become the daily life activities and we love sharing advice on how to do that with our readers.
BS: We threw an emo nite in LA at a small dive bar two years ago and quickly realized that there was a demand for it not only on a larger scale in that city, but cities all over the country. So the expansion was rather natural. The creative marketing around emo nite also let us to start a creative collective called Ride or Cry, where we do social media management, digital strategy, music videos, content creation, and many more fun things. I think it's a classic case of "do what you love and everything else will fall into place."
LFC: Not only are you a cofounder of Emo Nite LA, but you're also a cofounder of Ride or Cry Co. You have quite the impressive resume! What does balance look like and mean to you when working on two important and time-consuming ventures?
BS: I've been working really hard to figure out how to balance the two companies, while focusing on my personal life and my health. I'll get back to you when I figure it out haha.
LFC: The best career advice you've ever received? The best career advice you want to give?
BS: The best career advice I've ever received is to work hard and stay humble. My career advice is to be persistent, be thorough, work hard, and always be kind.
LFC: The music industry is notorious for their poor treatment of women. Have you experienced anything like this? What advice would you share with our readers who may have gone through similar experiences?
BS: It's easy to focus on the inequality of women in the music industry. I like to focus on being the best version of myself and keep looking forward. I really do think that the only way to overcome the hurdles of inequality is to be an example of a strong woman.
LFC: How do you want to be remembered?
BS: I really just want to be remembered as someone with whom people enjoyed spending time.
LFC: What does being an #entrefemmeur mean to you?
BS: Being an #entrefemmeur is never taking no for an answer if you truly believe in something. I applied to work at American Apparel seven times before they finally said yes.
Read more about Emo Nite here and Ride or Cry Collective here.
We want to hear from you! Comment your thoughts below, or submit your own story here!