Becky Ebert | Editor at To Write Love on Her Arms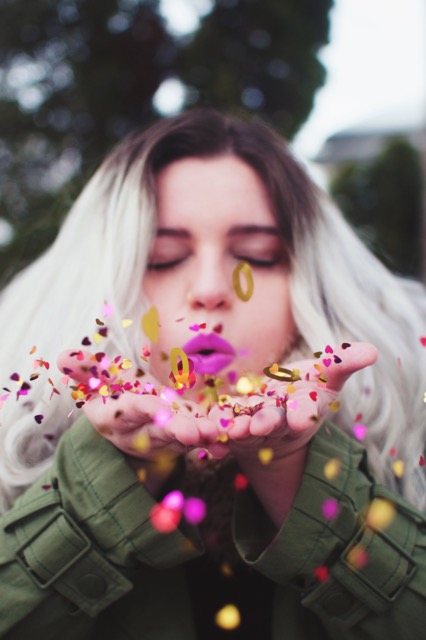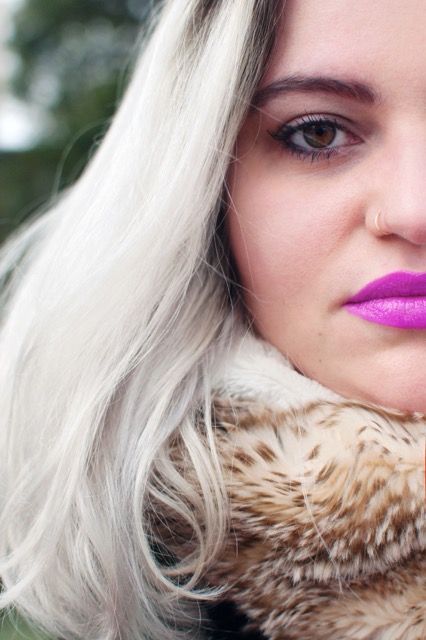 Just over a year ago I committed to running my own blog—which may seem incredibly delayed for someone my age—but at 26, it was what my gut told me to do. After (multiple) failed attempts at relocating to Nashville and chasing a dream of being the songwriter behind every damn good future song on country radio, I dried my tears and ditched my disappointments in both people and timing. I asked myself, "What now? What am I certain of right now?" My answer: words.
At the age of four, my mother asked me if I had a preference as to whom my impending 1st grade teacher would be: the kindhearted and sweet voiced Mrs. Betler or the stern and strict Mrs. Toltz? Facing an intense and reputedly cold teacher was frightening, but the promise of learning to read books above my grade level was a gamble I was willing to make. So, over the next year I learned to read and write, mastering an art form that would become both a safe haven and a lifeline.
Throughout middle and high school, I excelled in every English class, bonded with the corresponding instructor, and when I wasn't churning out book reports on classics by Shakespeare, Bradbury, and Harper Lee, I would dabble in poetry. The poems lacked structure and finesse, but they acted as an outlet as I processed my dad's terminal cancer diagnosis and my own eating disorder. It wasn't until a teacher asked me to help her edit fellow students' papers that I took to the idea of helping others' words flourish beyond my own. From the school newspaper to short stories due on Monday, I made suggestions, offered guidance, and cleaned up the over or underuse of commas. This "side job" eventually followed me home after school, where I took to reviewing my older sister's college papers for accuracy and what I like to call "flow." It was the first time my editing skills were met with a form of payment beyond a gracious "thank you"—allowing me to entertain the idea of going to college and pursuing a writing career in some shape or form.
I did indeed venture to college, but studied for a degree in public relations; something far from my heart. Why? Because I was convinced that if I wanted to be successful (and well off), I couldn't take a chance on writing—a still male-dominated venue. So in hopes of keeping my sanity and creative nature in tact, I took to playing guitar and songwriting with a college friend whenever I wasn't yawning over PR strategies. Fast forward four years—as I should have anticipated—and I decided that songwriting was what I wanted to pursue.
With a college degree in my back pocket (not really, I never even went to my graduation ceremony), I made plans to move with my friend to the mecca of country music: Nashville, Tennessee.
But as life seemingly likes to do, my plans for the future turned to mush.
The devastation left me reeling and reaching for an answer, hoping the skies would open up to reveal an illuminated arrow indicating which direction to go in now that my dream was over. But that's the thing, as people, as beings, we don't have a single dream in our lifetime. Our dreams differ as we grow, as we change, as we are faced with new obstacles. At the age of 5, I wanted to learn how to read a chapter book. At the age of 11, I wanted to score front row seats to the Backstreet Boys concert and get Brian to notice me. And at the age of 26, I just wanted to find a purpose.
That's how the aforementioned blog came about; in an effort to dig myself out of a significant funk. Versus turning my back on the "World of Words" in bitterness and spite, I took to writing about whatever was drawing my attention that week or even day. In a hopefully non-pretentious way, that tended to revolve around my country's political climate and the threatened state of social rights. From January to November of 2016, I wrote an op-ed piece each and every week at Bex Meets World while I worked part-time as a secretary, and edited one of my best friend's novels. I researched topics to no end, pecked away at the keyboard between mundane daily responsibilities, and sought out ways to bring healing to myself, and healthy debate to my mere 300 readers. After about 10 months, I ended up with a digital portfolio of words (and opinions) and an edited, soon-to-be self published novel under my belt.
Surely you're wondering how this all adds up to me becoming the editor at the established non-profit organization, To Write Love on Her Arms. Well, please prepare for the most utterly lackluster story you can fathom … I applied.
I took a chance on myself, deciding that a year worth of becoming a self-taught freelance writer and editor—with ties to mental illness—was reason enough for this team of good-doers to give me a look. Turns out (after a lengthy interview process), TWLOHA was willing to take a chance on me, too.
"Working women, women in roles of power and prestige, are not anomalies."
As I work, grow, and (fingers crossed) excel as a full-time editor—in an office of all men, no less (there are two separate office spaces)—I recall an innocent comment made by a male acquaintance at my previous gig as I prepared to leave Buffalo.
"Becky, you should be so proud. You're one of the only women I know that has made such a bold move. A female editor. Wow."
While I knew the comment was relevant in his eyes, it struck a chord. I wanted to tell him that every previous editor to grace the TWLOHA team was actually a woman. That career-oriented women, taking chances in order to thrive and improve the world, wasn't uncommon. And while I appreciated the hopefully well intended comment, it only fueled the need to respect my dreams and honor my abilities.
Rather than remain under the radar, I hope to encourage other women to be bold, to take chances on yourself, to believe in your talents, and to invest time in your future.
Working women, women in roles of power and prestige, are not anomalies. We have so much to offer the world, and will continue to progress until it becomes the new "norm"—whatever that is.
*The names of people have been changed to provide anonymity.
You can find out more about To Write Love on Her Arms on their website, Twitter, Facebook, Instagram, Tumblr, Pinterest, and YouTube.
You can find out more about Becky on her blog, Instagram, Tumblr, and Twitter.
If you or someone you know is struggling with mental illnesses, please know you are not alone. Click here for TWLOHA resources, as well as a direct line for immediate help.
Comment your thoughts below, or submit your own story: