Dayna Ghiraldi | Founder of Big Picture Media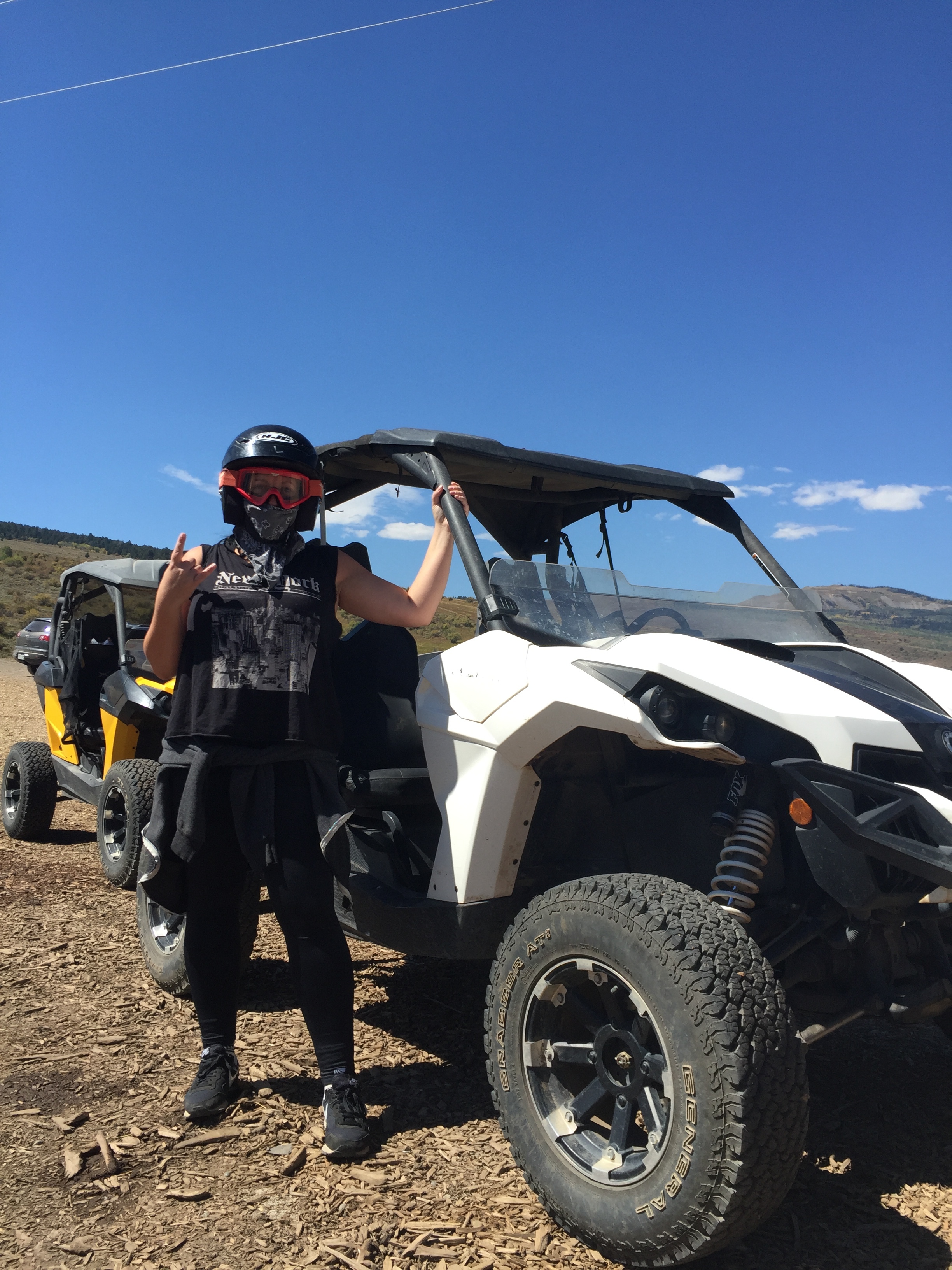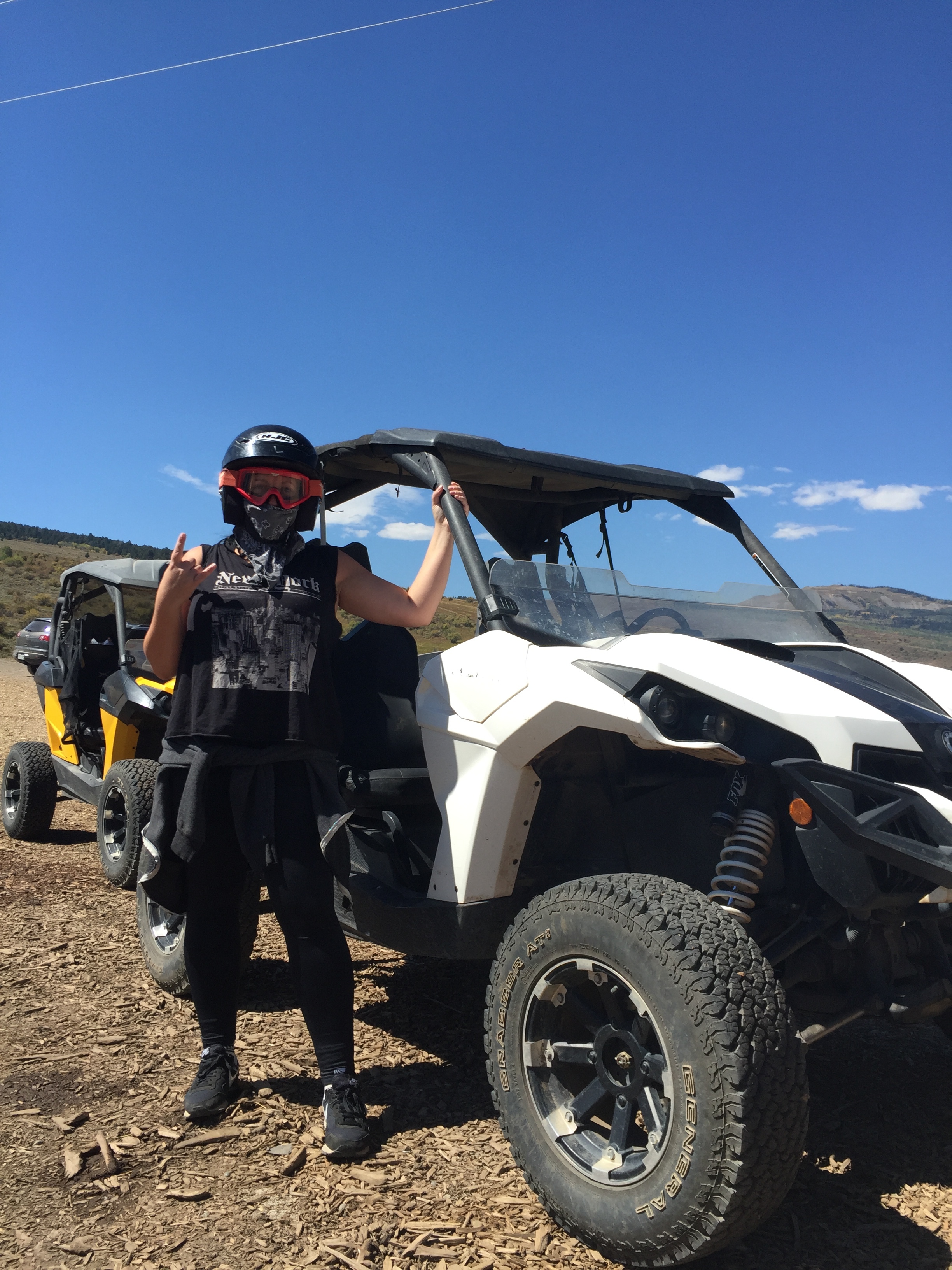 LFC: Hi Dayna! Welcome to the #LFCommunity. Why don't you start by telling us a bit about yourself outside of Big Picture Media?
Dayna Ghiraldi: Thank you, happy to be here and thank you for what you are doing, LFC. Outside of Big Picture Media, I love to cook and spend time with my family that consists of my 4 year old daughter Zoe Hudson and my husband Paul, who I have been with for 14 years. I recently produced a full length feature film that has seen a lot of success. When I am done cooking, and not doing any of the cleaning, I love dance parties, forever exploring NYC, sing-alongs, traveling anywhere, anything outdoors, all canines, comedians, movie nights, crafting and thinking of other businesses I can start. I also recently started flipping houses!
LFC: You were born and raised in New York. Could you see yourself living and/or working anywhere else?
DG: Absolutely! I went to college in New York, so my first 'away from home' experience was doing the College Program for Walt Disney World sophomore year. I lived in Orlando, Florida for two summers and it helped shape who I am today. I received my "Mousters" and "Ductorate" degrees in Entertainment Management. I also lived in Los Angeles and Massachusetts. There is so much earth to see, I couldn't imagine staying in one place too long. I mentioned above that Paul and I have been a couple for 14 years, within that time we have together lived in nine different places, we are REALLY good at moving and adapting and creating a home wherever we go.
LFC: Nine different places! That's amazing. It sounds like it might take some adjusting, though. What have been some of the biggest obstacles you've had to overcome when starting your own company? Has relocating and readjusting played into any obstacles?
DG: We just entered into our 10th year, and I can't even begin to articulate how fast the time has gone by. Over the years I have had moments of doubt where I second-guessed my innate gut response to things and in the end, my initial thoughts are the best ones. The very beginning, I had my biggest learning curve but I grew so much from it. I didn't have start-up capital to hire a lawyer to open the business, so I studied it myself and did it on my own. Figuring out how to legally set up the company and figuring out taxes and payroll was probably the biggest thing I had to overcome but I showed myself that I could do it and I did!
LFC: Those are crucial things to learn when starting a business. We wish those were some of the things younger generations are taught as they grow up so they have those skills when entering the "real" world. Have you ever been faced with anyone who has belittled you or your work because of your gender? If so, how have you handled that?
DG: I don't want to say I have never been in a situation like this, because I am sure I have, but nothing is coming to mind because I am sure at the time when a situation like this was about to happen, I nipped it in the bud immediately and took control of the situation. I see myself as an equal and have always gone after everything that I wanted and if someone got in my way or tried to knock me down, I probably moved along without even noticing or letting it bother me… regardless of gender.
Recently I was at a clients' show in NYC. The tour manager walked me in and ran me to the side of the stage to watch the show since they were about to go on. After the show, the band got off stage and ran to the airport to hop on a plane. Leaving from stage side had me backstage in a sea of hallways where I had a chat with the headlining band's manager who was a friend of mine/I've worked with him before. Continuing to the exit I also ran into one of the guys in the headlining band and talked with him for a minute, as they used to be clients of mine. After that we were looking for the exit when one of the band's security guards who I didn't know, who clearly thought we snuck backstage to get near the band's dressing room, said "You can't be back here, you are not supposed to be here right now, the band won't see you" or something to that regard. I tried to explain the situation and he just talked right over me and said "ya, ya, I've heard it all before, you can't be back here" and he rudely moved his hands trying to " shoo us" as he escorted us out, which is all we were trying to do in the first place. I was pretty aggravated, but in front of my staff I tried to keep cool. I understand he was just doing his job and that our bands do find themselves in situations sometimes where fans do sneak backstage and they get in trouble. I brushed it off pretty quick, but it was annoying. Out of 15 years in the industry, it is one of a few situations, so not bad overall.
LFC: You're a very headstrong business woman with an empire alongside of you, and that's amazing to hear. You've also created a team of really awesome women with a really talented roster of unbelievable female performers. What would your best advice be for someone looking to get into a similar field?
DG: Thank you! I love my team and one of the many stories I share with them is how it is so important to be known and respected for your work ethic and efforts. I never really looked at myself as a "female in the field" as I mentioned above; I see myself as an equal. If I wanted something, I went after it with hard work and passion. I was given no leads, I didn't have friends or family in the industry to be my foot in the door. Even my college didn't have an entertainment element to interning, so I went ahead and created the program myself and it still exists to this day. In a professional environment, when my name comes up in a conversation, I want it to be for praise and respect, not because I was hanging out in a green room too long or trying to go out drinking with one of my bands. I have always taken my role very seriously and I want to be someone that can be trusted to always be in the right frame of mind and can always be in control if a situation was to come up. I try to instill the same values in my staff since they are a direct reflection of me and my company. The best advice overall is to have a clear vision of what you want to do for your career and stop at nothing to achieve it, while respecting yourself each step of the way. Ask questions and grow your network. Be someone who people can trust.
LFC: The "if it doesn't exist yet, go out and make it" mentality is amazing. We're big believers in that - if you find something you love, make it work in whatever way you can. Can you tell us about a situation in your personal life that has had an impact on the woman you are now, personally and professionally?
DG: This year we will celebrate the 10th anniversary of Big Picture Media. I have spent more than 1/3 of my life working on my career and if you ask anyone that knows me, they will tell you that I approach my job with passion and positivity but I work hard. It was everything I had ever wanted and checked every box of what I aimed to achieve. It empowered me, provided me with creative freedoms, made my parents proud and gave me purpose. I will also say that I am the toughest boss I ever had. I didn't start my own business to sleep in or take days off and I devoted 7 days per week and sacrificed a lot to get where I needed to be, so it was shocking to me when I realized I had a bit of a work addiction issue and trouble turning off. I thought it was natural because it was all I knew, but operating at that level at all times is impossible.
The biggest impact on my personal life has been becoming a mom and how Zoe fulfills me in ways I never knew possible. She was the help I needed in learning to compartmentalize and turn off when I needed to and she taught me how be present. Coexisting as a mom and the President of Big Picture Media is difficult at times, but I separate them the same way my brain does naturally. Zoe saved me from burning out and overworking myself to a place of unhealthy obsession and I am forever grateful to her for that. She brings me so much joy and seeing her passion for music, dance, fashion and animals at such a young age just proves that we are wired to love who and what we love. She makes me very proud to be her mom. I also love watching her playing "work at Big Picture Media" where she has a really busy day of "meetings, conference calls and rock concerts." She asked me yesterday, "Mom, what is Emo Nite?" and I have never been prouder.
LFC: Leaving a little legacy behind already! On that note, how do you want to be remembered?
DG: I want to be remembered as someone who was kind, empathetic and passionate. A Mother, a Daughter, a Sister, a Wife and a Badass Boss.
LFC: And finally, let's end it on an #LFCommunity favorite! What does being an #entrefemmeur mean to you?
DG: To me, an #entrefemmeur is a female with vision to succeed in whatever it is that makes her guts butterfly. The feeling that takes your breath away. The tenderness that makes you feel alive. Someone who never stops searching for that emotion because when you find it and achieve it entirely on your own, the rewards last forever for you and everyone else impacted by you.
You can learn more about Dayna and Big Picture Media on the website, Twitter, and Instagram.
We want to hear from you! Comment your thoughts below, or submit your own story here!