Ella and Sophie | London Loves LA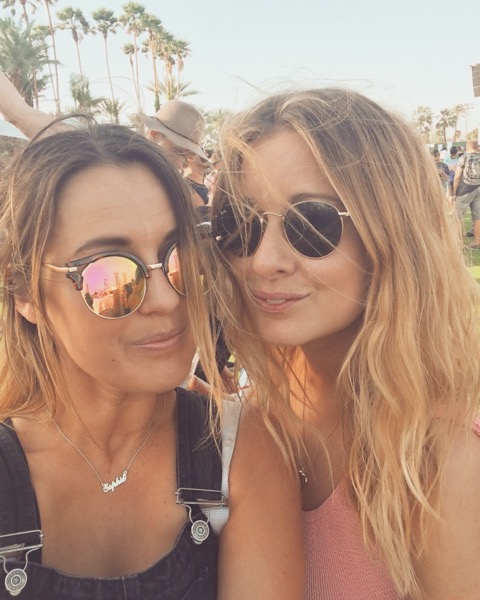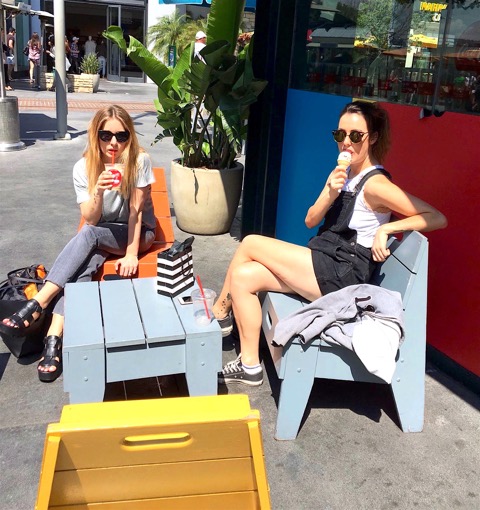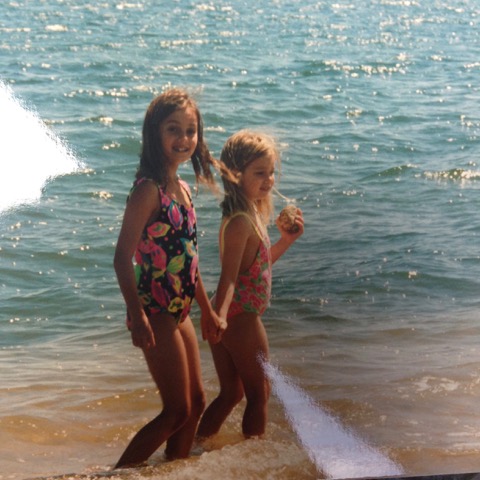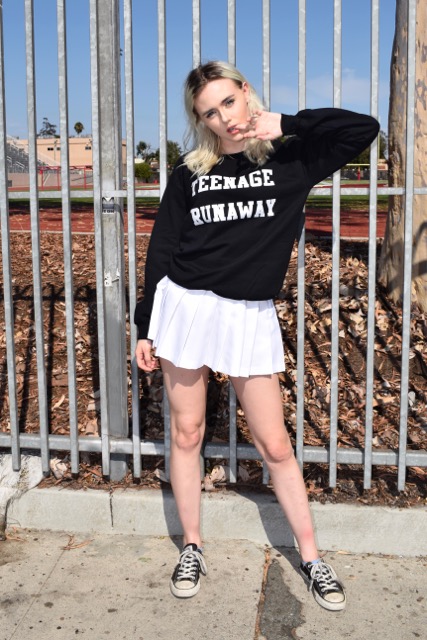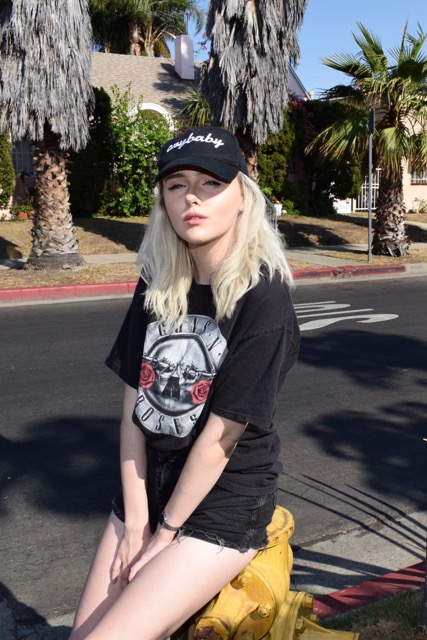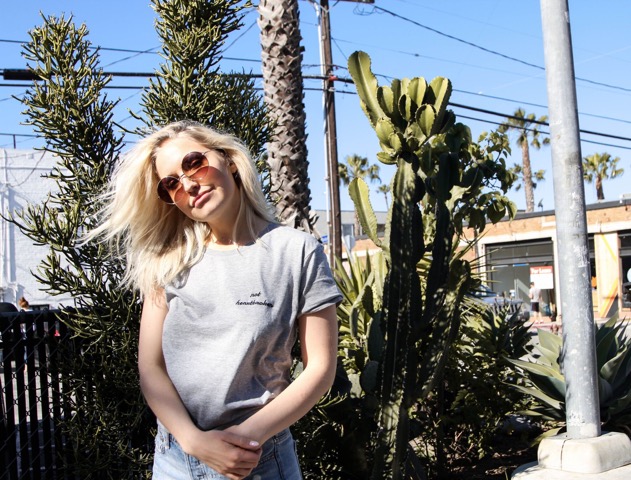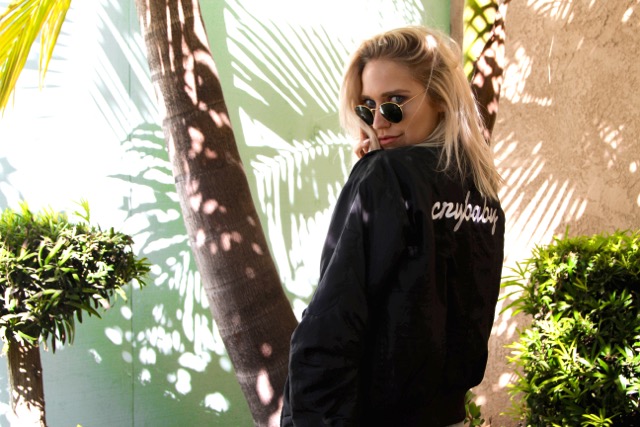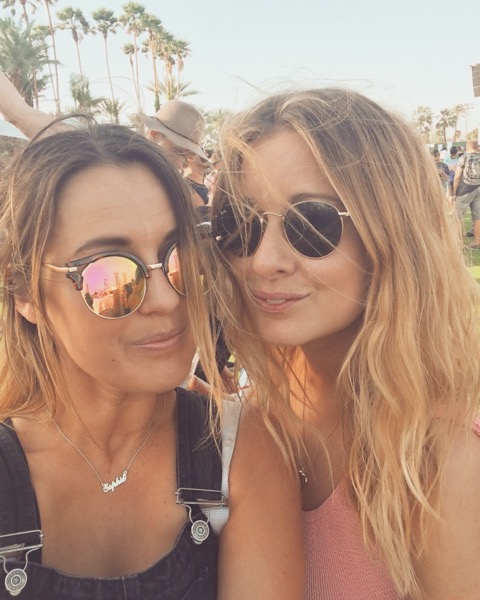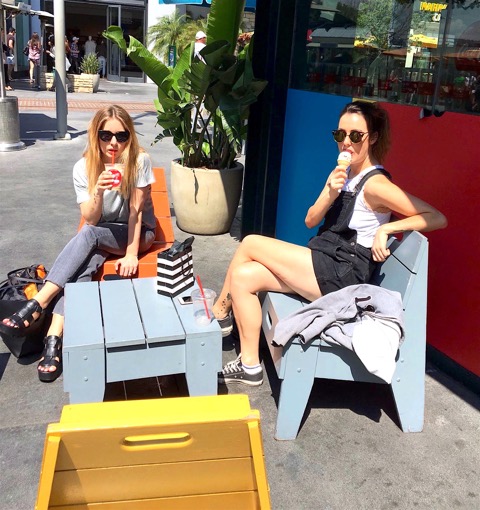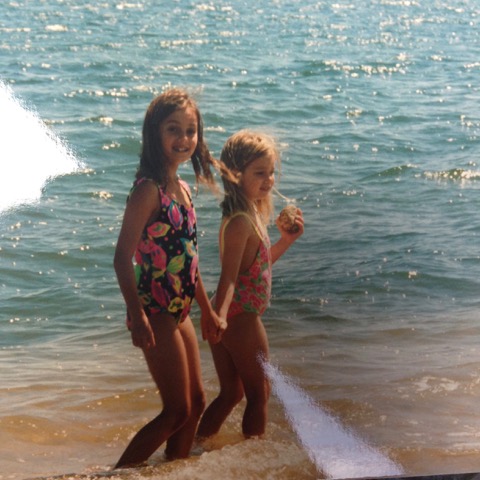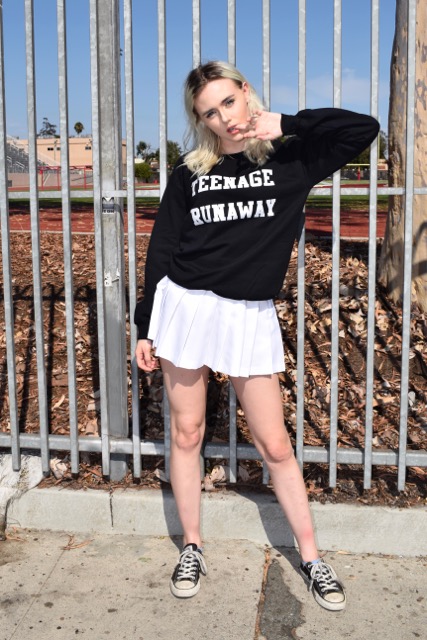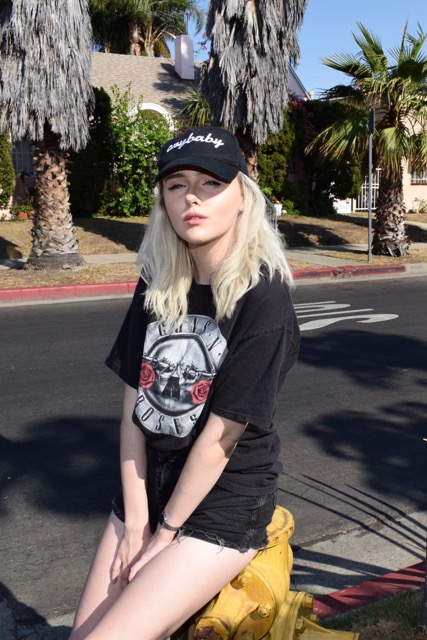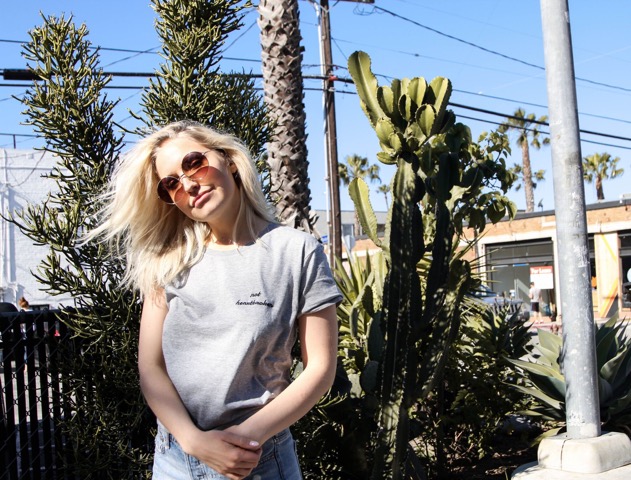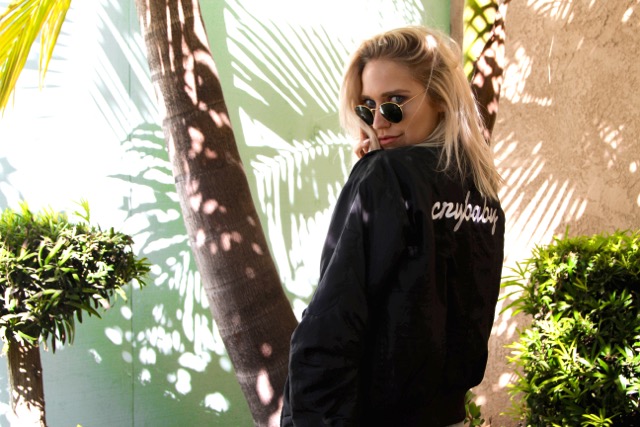 We started London Loves LA very naturally. For years we had brought back our own clothes from amazing stores and markets in LA and our friends would always love/borrow/steal them. In 2010, we started selling some of our favourite vintage pieces to friends, and friends of friends through our social media, then eventually got someone we knew to design a basic online shop for us and grew the business from there.
There are some amazing vintage stores in London, and across the rest of England, but being an online shop we are able to sell to absolutely everyone and don't have to charge a premium due to traditional shop rent. I think that the main difference between our store and lots of others in the UK is that we are able to personally handpick every item of clothing to fit in with our brand - the London Loves LA girl or guy! Lots of vintage shops in the UK sell gorgeous 40s tea dresses and 50s leather handbags, which are great, but wouldn't make sense for our brand - we are all about leather biker jackets, ripped denim and band tees. We want someone to look at our shop and want every piece on there, whereas some people will look at it and nothing will be to their taste. That's totally fine because we want our branding, our clothes and all of our imagery to be totally cohesive.
Our advice for new businesses: reach out and ask people you admire for help. So many amazing people helped us out with advice or contacts when we were just starting out and it was honestly invaluable. The head of Burberry Digital at the time, Musa, asked to meet up for a coffee when we started out (I think we'd made one sale in four weeks since we'd launched) just to tell us that he liked what we were doing. You can't underestimate how much confidence something like that gives you. It sometimes feels like you're making it up as you go along but just remember that everyone feels like that. Everyone learns from making mistakes so try to learn from other people's too; they might just see things in a way that you don't. Some other brands we got in touch with are amazing on the tech side of things and it's so useful to ask them for help, or just listen to them talk. Our friend Vanna (Youngstein) has been inspiring us so much recently with her amazing Instagram and adorable designs too. Don't be scared to ask for help because people are often willing to share their knowledge and experience!
We still don't feel like we're really in the fashion industry. We've always loved clothes, but we don't necessarily follow trends or seasons. We never do anything around Fashion Week, for example. All we wanted to do was create a brand that people identify with, and it just so happens that it was by creating clothes - it could have been something else! We like making clothes that make people feel more themselves than ever, but also a part of something.
We started off just selling the vintage and it's definitely the side that comes most naturally to us. We are constantly on the lookout for clothes that fit in with our brand. We have some suppliers we go to visit to choose some pieces, we go to markets around the world for others, and sometimes it involves sifting through bags and bags of clothes for hours, just to find one amazing band tee. We've been to some weird places sourcing vintage! With our own designs, we basically message, call, and email each other all day every day with tee ideas and inspo, and then eventually will sit down and develop our favourites into actual designs, before actually producing approximately 1% of these initial ideas! We don't stick to fashion seasons, we just create and release clothes as and when we're inspired, and when the time feels right.
Our business is so up and down - just when we think we've made it and we can kick back for a bit, something happens to make us realise how much we still have to learn. That's so much more exciting though and it means that we are never bored. A lot of our inspiration comes from: The Hollywood Hills, teenage runaways, best friends, Jawbreaker, sisters, scrapbooks, Catcher In The Rye, Chateau Marmont, high school, palm trees, old Hollywood, bikers, first loves, stickers, Sublime, grunge, the Joshua Tree, our dogs Bear and Rocky, our best friends... and all other strong women doing what they love.
We would define success as spending every day doing something that we love, and other people appreciating and wanting to be part of it too. We love getting feedback and photos so much, especially because lots of our customers have grown up with us! It's so amazing to see that they're still into what we're doing.
Every day is so different that it never gets boring. Even when things don't work out how we planned there's still a weird buzz that comes with that. There are also so many different aspects to this job, from designing or handpicking the clothes to shooting them for the shop, to more creative shoots, updating our Instagram and blog, all the way to the accounting side of things. It means that every day is totally different. Some parts are obviously more fun than others (the location shoots are the best!) but even that would probably get monotonous if we did it all day every day. It's also hard to get bored when you're still learning stuff, which we constantly are.
As sisters working together, we've learnt how important it is to keep an open dialogue at all times, to literally say what you're thinking when you're thinking it. You have to say what you think at the time, otherwise you'll end up resenting the other person at some point down the line and the smallest thing can end up being a massive deal! It's really easy to blow up at a sibling like you wouldn't another colleague, but we love it and wouldn't want to work with anyone else.
As women, it can sometimes be tempting to be dismissive of ourselves and our dreams by being self-deprecating or even apologetic when we talk about what we want to do. There's obviously a time and a place to laugh at yourself, but laughing at your dreams definitely is NOT one of those times! Stop playing it down when you tell people what you want to do with your life and own it instead - no one will believe in you if you don't believe in yourself first.
Quick rounds! Why London and why LA?
We've only ever lived in either London or LA so it made perfect sense for us. We're equally inspired by both, in very different ways, and would ideally live for six months in each city.
Favorite spots in London?
Primrose Hill
Favourite place on earth! We're always there with our dogs, and meeting friends for brunch at Greenberry. It's pretty in summer but even better in Autumn.
Palm Vaults
Perfect cakes in the most insta-inspo setting in Hackney.
One Rebel
Best workout classes- especially the boxing.
The Grafton
Our local pub in Kentish Town and our own version of Central Perk.
Daylesford Farm Shop, Marylebone
Amazing, fresh food - perfect for brunch before Christmas shopping in cosy Marylebone.
Favorite spots in LA?
Hidden Treasures
Such a gorgeous vintage shop tucked away in Topanga Canyon. It's a vintage treasure chest packed full of everything from 70s silk scarves, to retro sunglasses, to beautiful Native American ponchos. It is just super zen and perfect and the people that work there are lovely and really helpful. They also have amazing vintage photographs and postcards that we stock up on to make collages with, and to send as birthday cards throughout the year!
Gracias Madre
Delicious vegan Mexican restaurant on Melrose - always our first stop when we land.
Abbot Kinney Blvd
Our favourite street in LA. It's in Venice and is perfect for gorgeous food, coffee, clothes, people-watching. Afterwards you can walk through the Venice canals and look at all the houses too.
Point Dume, Malibu
Gorgeous stretch of beach, with a great hike too.
Meditation Mount
This isn't quite in LA but it is a really beautiful spot in Ojai. It's up in the mountains and is just really peaceful if you want to get out of LA for an afternoon. The gardens are beautiful and very calming, they do yoga and meditation classes and they also have a pink sunset which is very cool!
We want to hear from you! Comment your thoughts below, or submit your own story here!