Jeanette Moncada Eriksson | Production Designer and Product Stylist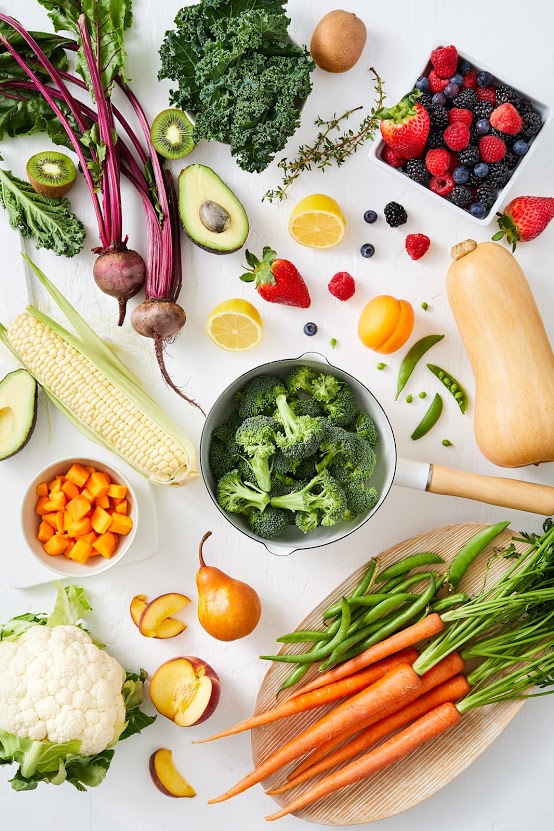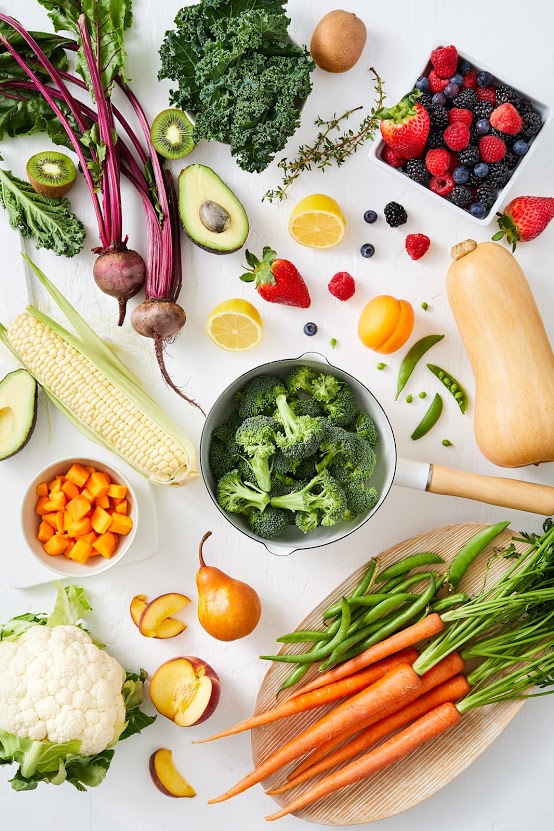 Hi! I'm Jeanette but most people call me Nette and I'm a Production Designer/Product Stylist. You can check out some of my projects at www.jeanettemoncada.com. I also make city guides over at Neighborhood Guide. You can follow me on Instagram, but lately, I've been reposting a lot of neat stuff on Pinterest.
I studied Fashion Merchandising at the Academy of Art in San Francisco and thought I wanted to be a fashion buyer. I took on an internship for a jewelry designer in NYC one summer and helped out on one of their Fall/Winter photoshoots. I thought it was pretty fun so I talked to my counselor about it and she recommended I take a Fashion Styling 1 class for the upcoming Fall semester. At the time I was also working as a lifestyle model at a "real people" talent agency in SF. When I got booked for a photo shoot I spoke up to the wardrobe stylist and asked " Do you mind if I just overhear your thought process as you dress me? I'm taking a styling class right now and it would be really helpful to hear what you're thinking." Honestly, I think this single moment, speaking up, really gave me the jumpstart I needed!
She answered with "Sure, but also are you free next week? I could use an assistant." I was crying inside and tried to play it cool. I ended up assisting her on and off for the next couple years.
Towards the end of my time working with her, I began testing with some photographer friends. I would post the images all over Instagram and it got the attention of local creative agencies - and they began to hire me on for paid work. The first real paid jobs were a bit intimidating since I was always testing - but you kinda just have to dive in and not be afraid to fail sometimes. A lot of people don't like to admit this, but I have learned the most from jobs that went terribly wrong. It's happened to everyone - and you have to take them as lessons learned. Just don't repeat it!
Lately, I've found inspiration for my work by reaching out to completely different art forms - like cooking. I find it really inspiring to actually set aside studying films and photographers and other stylists - and watch shows like Chef's Table and Ugly Delicious. The Pastry Chef's Table episode with Christina Tosi of Milk Bar absolutely blew me away. Her approach to her art isn't over the top and avant-garde - but very thoughtful and nostalgic. She is insanely humble, yet quietly breaking so many rules of pastry cooking and continues to dig deeper when it comes to creating new recipes. I won't spoil too much, but my favorite part in the episode is when she is making a pannacotta for the restaurant she was working for at the time - but knew she wanted to put a personal twist on it. As she was wandering her favorite aisle at the grocery store - the cereal aisle - she knew it couldn't be made with just regular boring milk, but cereal milk. You know, like the leftover milk after a bowl of sugary cereal. People went nuts for this pannacotta. I love that she doesn't give an F about traditions, and takes a recipe and makes it hers. I think she's brilliant and now I want cake.
My inspiration for making city guides came from when friends kept asking me things like, "Hey, I remember you went to Tokyo - Do you have any recommendations?" I'm an organization and visual freak so I couldn't ever just text them back a list of places. So I began pin dropping my favorite places one by one on Google Maps and separating it by Cafes, Breakfast, Dinner/Drinks, Desserts, etc. I had so much fun making the map and reliving the trip so - I made 12 more. Haha. Every spot is hand picked by me, but I try to not include insane 5-star places - it's just not really for me. My family has had the same Mexican market for 35+ years now so it really means a lot to me to support places like that. Example, Did you know there is a famous corn man in East LA that opens at 11 pm? I really adore quirky diners and non-Instagrammy spots so I'd say the maps try to specialize in that.
I've found myself dreaming of our Kauai trip my husband and I took back in October. It was my husband and my first time on the island and we just had the best time driving all over and discovering secret beach access spots. My top recommendation is actually a grocery store - Kukuiula Market on the South Shore. Inside there is an incredible sushi/poke bar named Makai Sushi as well as an acai/smoothie bar named Anake's Juice Bar - they also make these super adorable overnight oats in mason jars that were perfect for quick mornings when we had a long schedule ahead.
One of my favorite projects as of late is a passion project I art directed and styled - Film Cocktails. I took four different movies and imagined what cocktail the character would be drinking and the name it would be. What would the shape of the glass look like? I got to shoot the images with a few other creative friends and it was so fun to see it come together - seeing my concept on the wall for once was pretty surreal.
When I was starting out, I had no idea that there would never be "the perfect time," or that I would never be 100% satisfied with my portfolio. I think if I wake up and kick up my feet and say "Yep, my work looks flawless," I'm just going to quit. There is always room for growth. The sooner you're able to accept that the better off you'll be.
My workspace represents my creativity. I'm a crazy pen lady! My desk also has little washi tapes, brown post-its from Muji, tiny notebooks, a stack of vintage library checkout cards that I never actually use just hoard, and garment measuring tape - I always seem to be using it.
Recently, I've been going on a morning jog and I couldn't be more proud of myself! At night, I'm typically doing Neighborhood Guide and cruising Pinterest, Reddit, and Quora.
The best business advice I could give is to reach out to other creatives in your field and make friends with them. Don't put walls up when you meet a fellow artist in your same field. Often times - other stylists pass along work my way if they're booked and vice versa. This isn't a competition, there's plenty of work to go around and we should be helping each other out.
And lastly, being an entrefemmeur means not being afraid to be your true self.
Comment your thoughts below, or submit your own story:
Jeanette Moncada Eriksson