Katie Nehra | Actress, Writer & Designer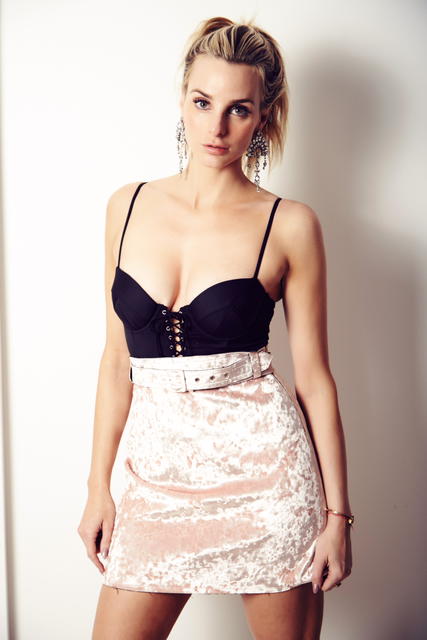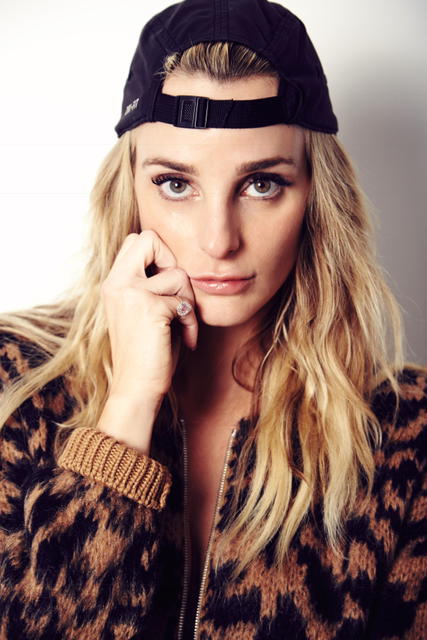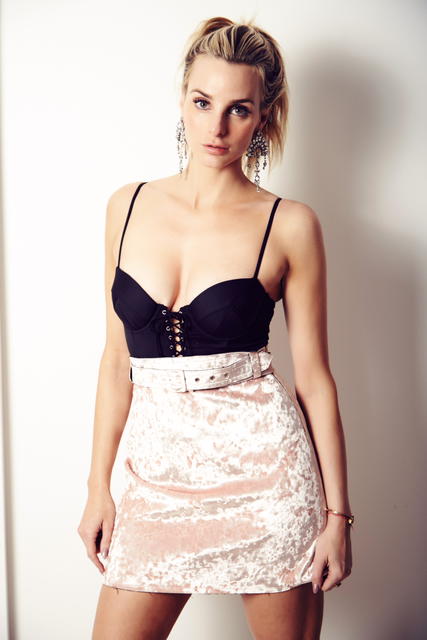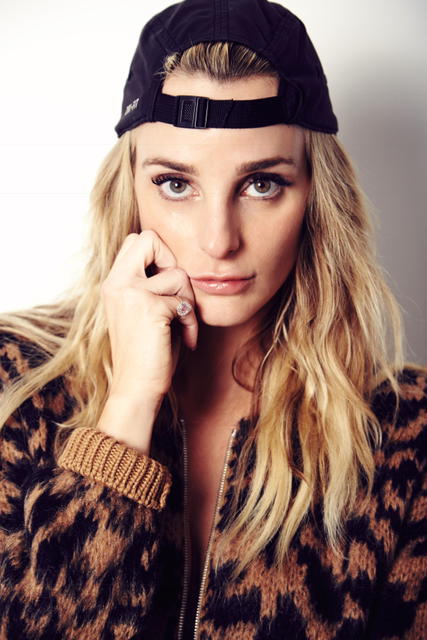 Katie Nehra is what LFC (and pretty much anyone else) would describe as a triple threat - between acting, writing, and designing, it seems as though Nehra does it all. You can catch her playing the right hand woman to another equally headstrong and talented woman in a pseudo-love story about a hitman, but you can also catch her co-writing scripts, and when she's not doing that, she's building a fashion empire. Read below to learn a little more about this entrefemmeur who's taking the art world by storm.
LFC: Introduce yourself to us by telling us who would play you in a movie and why.
Katie Nehra: That's hard to answer. But, if someone was to play me in a movie I would want the French actress Ludivine Sagnier. She was in one of my all time favorites films, Swimming Pool. Mainly because she's a badass!
LFC: Cheers to all the badass women out there! Speaking of badass women, you're a woman of many different talents - actress, writer, and fashion designer to name a few. Tell us about one of your favorite projects you've worked on.
KN: I had so much fun shooting Mr. Right, in New Orleans. The script was so unique and shooting in New Orleans just lends itself to a good time. You can catch it on iTunes now.
LFC: What is your definition of success?
KN: My definition of success would be happiness, and by happiness I mean feeling content in your life, but still working towards your future goals. Of course there's the definition of success in business or your chosen career, and I feel I have a long way to go there. But that just motivates me more.
LFC: Sometimes people forget that success comes in more than one form. There are so many ways to be successful in life, and new ways/goals can always arise. Tell us about a specific moment or story in your personal life/career that you would like to share with readers.
KN: There have been so many, but most of the ones that were most memorable at the time I wanted to forget. I was thrown out of my high school when I was a teenager; at the time I thought my life was over. I wasn't going to graduate with my friends and the place I went to for the past 10 years was no longer my home. When this occurred, it was the end of a school year and no other schools could take me. The Baltimore School for The Arts accepted me as a Junior when I should have been entering as a senior. They took a chance on me and in retrospect it was the best thing that ever happened to me. Because I went from a school where kids asked each other who had the latest BMW to a public school in West Baltimore. Most kids at BSFA had never been out of Baltimore, let along own a car. But, this happening shaped me to be who I am today. It changed my view of the world and allowed me to see a different walk of life and in actuality I felt more at home at that school. So, it's a reminder to anyone going through a difficult time that this
is part of a larger plan and sometimes you have to trust that.
LFC: It's definitely hard to accept some situations in the moment you're in them. We've all been there. But we agree, there's always a lesson to learn in whatever situation you're in and we're happy yours ended up shaping who you are today. How (whether it be throughout one of your projects/pieces of work, through your character, or anything else) would you like to be remembered?
KN: I would like to be remembered for my honesty and loyalty, above anything else. And I would hope for my work and the stories I tell; that they evoked an emotion and gave someone an experience that they haven't had before. Which doesn't mean they loved or liked it, they could hate it. But, not indifference, as that is the kiss of death especially when it comes to the Arts.
LFC: YES! Love something or hate it, you're still digesting it, reacting to it. Nothing is more disheartening than indifference. So, what skills have been the most beneficial for being successful in your roles?
KN: I can multi-task like no one's business : ) And I know how to access any situation very quickly which is important in any line of work.
LFC: You hear that LFCommunity? Hustle hard on everything and anything you commit to. And in traditional LFC style, let's end this on what being an entrefemmeur means to you.
KN: An entrefemmeur is someone who thinks outside the box and knows how to not only get from A to B, but to Z. We're women, we know how to figure s*** out!
You can find Katie on Instagram, Twitter, her personal website, and you can shop the Simone Collection here.
Images by Matt Petranovic.
We want to hear from you! Comment your thoughts below, or submit your own story here!