Kendra Benson | This Woman's Work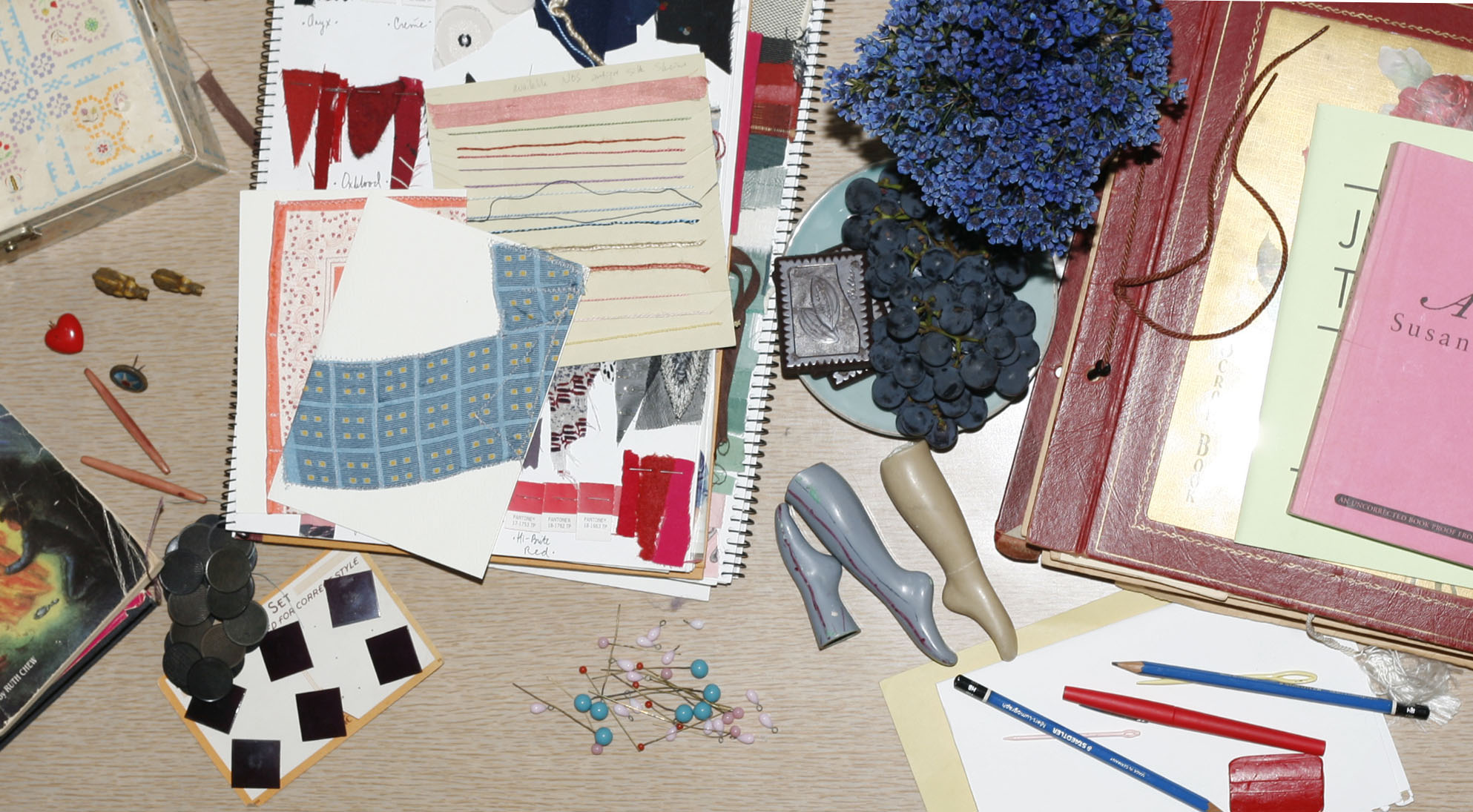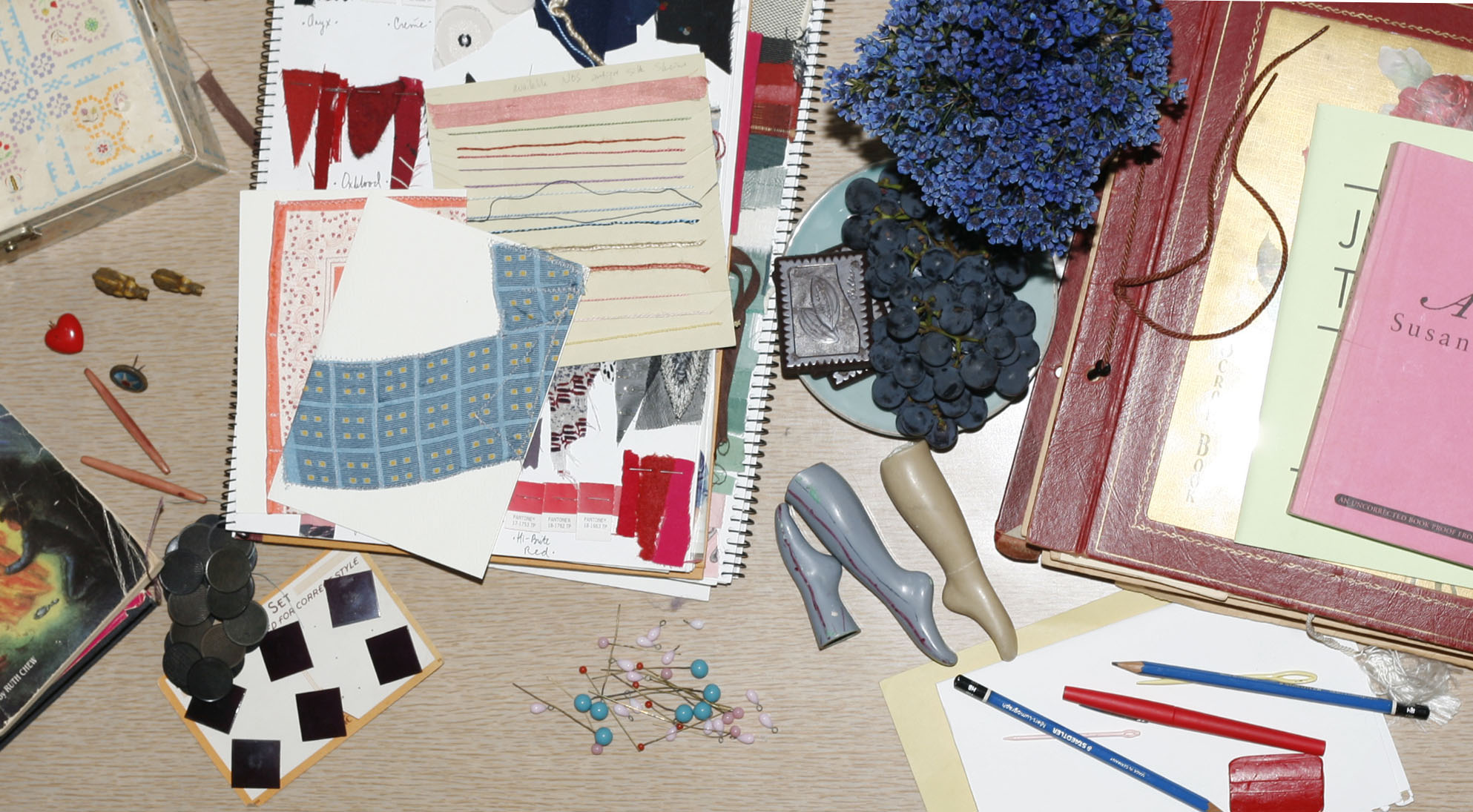 Kendra Benson is from a small rural town in Missouri, and moved to New York City after graduating from the University of Nebraska in 2005. She has worked for Tracy Reese, Donna Ricco, and as a showroom manager/saleswoman of a well-known vintage archive in New York's garment district. She started working on This Woman's Work in 2008, but really launched it full-time in 2012 with her website, first collection, and planning of her first show. She sells in a few stores around the U.S. but mainly sells directly to her customers. She is currently working on a new collection and show for Spring/Summer 2018.
Would you consider This Woman's Work a feminist brand/company? What do you think it means to be feminist in the fashion world?
It is definitely a feminine brand, though I do get a lot inspiration from menswear, and the definition of what can be considered feminine is always changing and expanding. My clothes are for any woman who has a certain amount of imagination and deliberateness about how she wants to present herself to the world.
"I created the brand to make space for women to dream and fantasize through clothing."
Certain pieces of clothing make me feel powerful. Usually these pieces are expensive, well cut, and unusual in some way. Not every piece I make is like this, but I want women to feel that sense of rarity and authority when they're wearing This Woman's Work.
I can't say for sure what it means to be feminist in the fashion world. Personally, I want to be able to make what I want and run my business without additional pressure to fit into some kind of box because I'm a woman. For example, I don't feel pressure to wear my own work head-to-toe every day. What I make and how I want to present myself to the world are two separate things - sometimes they cross, sometimes they don't.
Descriptions of my work can be inherently gender-specific at times too - crafty, quirky, happy-hands-at-home, etc. It's okay, though, because I try to play with these concepts in my work.
Do you feel that your education adequately prepared you to become a businesswoman?
My formal education - no. I think most schools and educators are preparing people to go out into the workforce and work for others. One aspect of design school that did prepare me for life as a designer was the constant overlap of projects. We were constantly inundated with new assignments with hard deadlines, and were asked to stop our work many times to research online, sketch, and visit the archives of our school's museum. This chaotic flow of work felt cruel and unnatural at the time, but this is my life now and I enjoy figuring out how to balance it all.
I grew up around a small business and saw what it meant to have something of one's own and run it effectively. My grandfather had a trucking company in my small town, and my mom was part-owner and an integral part of the business. I worked there in the summer when I was 14 - writing out paychecks, paying bills, and cleaning the bathroom.
I don't feel there is a standard way to prepare for life as an entrepreneur. I think there are people who are born to start their own businesses and run them successfully with gusto. There are also people who don't understand the desire to have one's own business, and they probably never will.
Then I think there are the people who are maybe not natural entrepreneurs but have an idea and want very badly for it to be a business. They're willing to try anything, fail, bring in different people for help, and persist with enthusiasm. I think I fall somewhere between the first and last type.
The best thing I did for myself and am still doing every day was to create an education system for myself within this industry.
Are you currently able to design full time?
I work part-time at jobs that don't take anything from me except for a little time and a small amount of energy. This allows me to be out in the world, structure my week, and also helps me relax about money so I'm not just focused on the commercial aspects of what I do.
If you're stuck in a full time day job and don't see how you'll ever start your business, start by doing just one thing every day for your work/business. That is how I started about 10 years ago.
What advice/experience would you pass on to people envisioning starting their own clothing line?
I think of what some actors tell aspiring actors. If you can imagine doing anything else and being happy, then do that. Fashion is a demanding field with an expensive entry point, and the marketplace is saturated with great clothes and accessories at all price points, being made by people who are really, really good at it. That being said, if this is what you believe your purpose is in life, then you have to do it. But, vision and passion are essential, and I'm not sure if these can be taught or if they are innate.
From a creative standpoint, you must get to know yourself really well and find out what you want to say with clothes, then hone your craft. Develop good studio practices early on - don't wait to get inspired to work - just work every day. Then, education and experience is everything - intern and work with the best people you can, even if this means not getting paid. Be everywhere. Go to talks, networking events, workshops, gallery openings, trade shows. Visit stores you want to sell in and stores you don't want to sell in. Learn everything you can that could be useful to your business. The fruits of all this will be relationships - personal relationships are how I have built my brand and business.
You deal in reclaimed fabrics and found objects for some of your items - how do you go about sourcing these? Is it an important aspect for you?
I believe there are a lot of exciting materials out there that should be used in apparel and accessories, even if it means making limited edition runs of certain styles. I find these things everywhere, because I'm always looking. I do have people who source things for me, but usually I stumble upon what I need. The hunter-gatherer element of my process will always be there - it hearkens back to childhood and is part of why I started This Woman's Work. It's one of the most exciting and rewarding aspects of what I do.
In previous collections you have drawn inspiration from "creative, powerful and passionate women" such as Frida Kahlo - do you feel it is important to remember these women in the present day?
"Many of the women who inspire me - right now I'm looking at Nancy Cunard and Gertrude Vanderbilt Whitney - they are timeless because they defied the gender limitations of their time, and they exhibited such singular style and ferocity while living these extraordinary lives."
These are very privileged examples, of course. I can think of dozens of other examples of women from history who were keepers of this flame and yes, I think it's critical that we remember and celebrate them. As women we need to know our history, but then be able to toss it aside and live in today if that makes sense.
How important is a brand's online presence in the age of social media?
What I like about social media is that it's an inexpensive and immediate way to keep reminding people what my aesthetic is, what my brand is about … to carve out aesthetic territory and claim things as my own. It's all about communication for me, not so much about selling. I've been really stubborn about how I run my social media because I need to look at it and love it.
And lastly, we'd like to end it on an LFC note. What does being an #entrefemmeur mean to you?
To me, an #entrefemmeur is a woman who is able to follow her purpose in life and support herself [and family] through her business. I also like to think an #entrefemmeur is influencing culture and positively affecting her community in some way.
You can find more on This Woman's Work on the website, Instagram, Facebook, and Vimeo.
Comment your thoughts below, or submit your own story: