Lindsay Latimer | Singer/Songwriter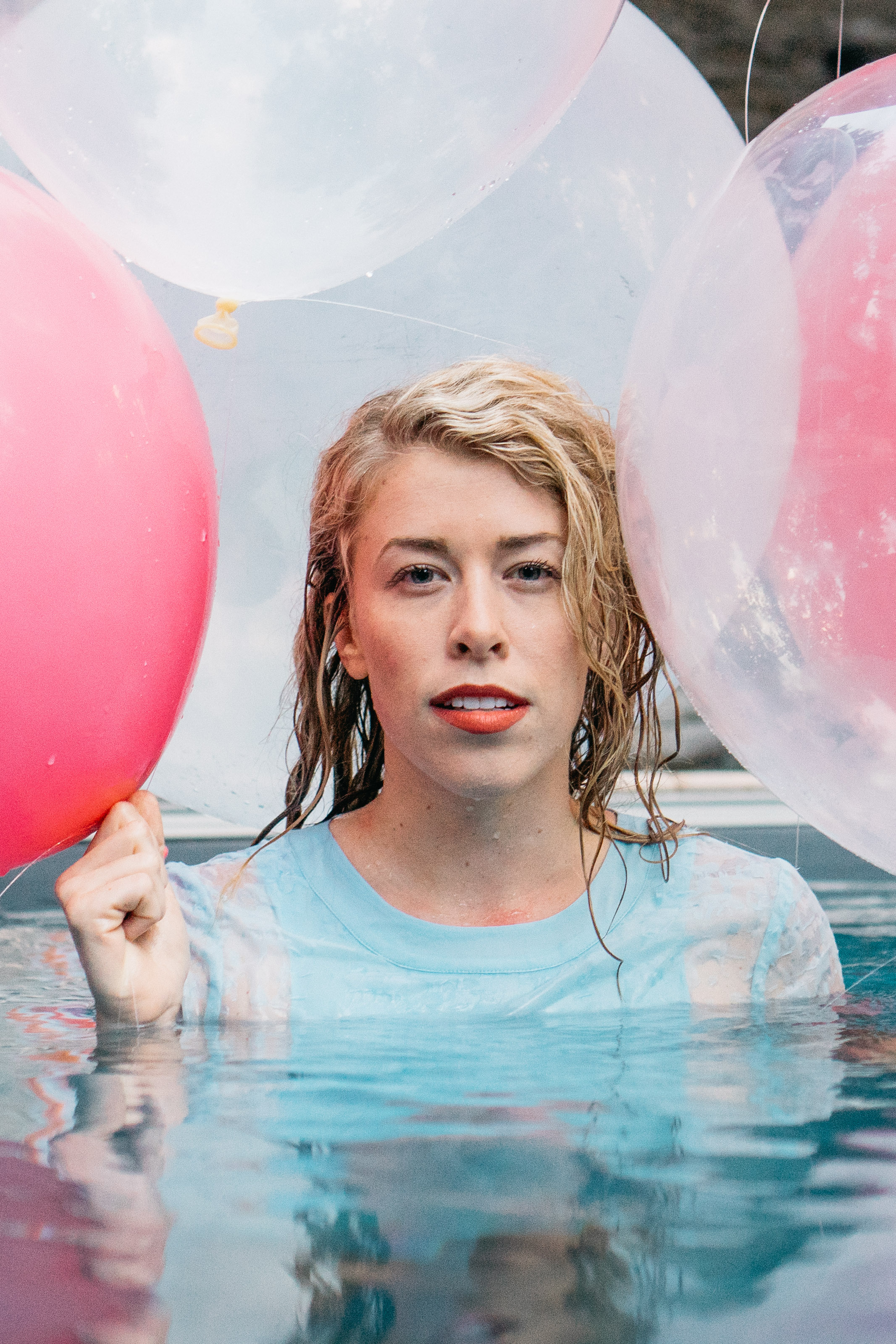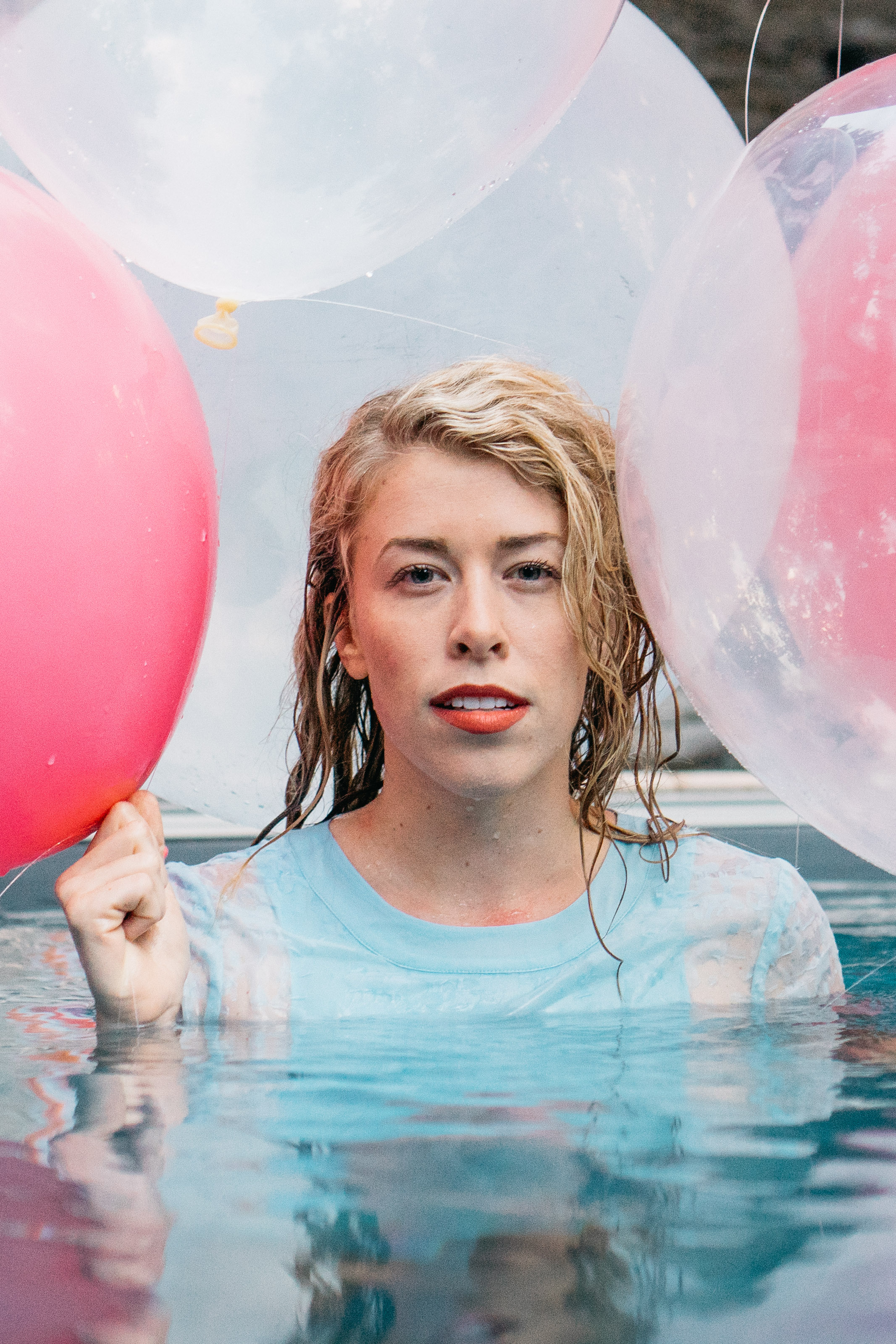 I was a ballet girl. Soft pink tights and tutus, twirling around the living room, choreographing ballets of my own to Peter And The Wolf and Swan Lake, and performing them for my family members, or our dog. One of my earliest memories was swooning over the emotion entangled in the riveting brass and climbing strings of symphony orchestras. I loved getting lost in the story of the ballets, becoming a character and instantly absorbing someone else's persona. Dipping my toes into some beautiful painting and submerging myself in its characters.
I pursued ballet until my tween years, but something else proved to be after my heart. The momentum behind each ballet that I loved. The ingredients of emotion. The music.
Piano lessons were "forced" for me and my older sister growing up. We say that laughingly now, but they really were. Our parents wanted us to know music. I used to think it was some high society protocol, but now I look back and see the love that was behind their motives. Piano lessons were the precursor to voice lessons for me, and that was the turning point in my younger years.
Like many musicians, I first sang in children's choir at church. I was smitten by the power bottled in the crescendos and harmonies. I felt alive and purposeful when I was singing. There was a light that turned on when I was made aware of my fervor for singing. It illuminated something greater than myself that I could contribute to.
My family was wonderfully supportive of the arts in my upbringing. My mom is a visual artist who paints every day (my childhood bedroom became her art studio once I left for college). My dad has always been singing or playing piano, clarinet, or harmonica as long as I can remember. He was a member of his college glee club and landed star roles in high school musicals. He once flew in from China and took a cab straight to my college campus to see me perform in Ragtime. Being surrounded by such an encouraging family has made all the difference. I remember certain classmates whose parents wouldn't let them study music performance at the college level because it provided no clear career path. Ambiguous it might be, but getting to age forty-seven and asking "What if?" won't be my future now.
I began writing songs at the piano in middle school. When I'm writing at the piano today, I can see my twelve-year-old self in the same position, tied up in some thought, captivated by it until it worked its way into a melody. I'd sit on my roof a lot growing up, dazed by the beauty of the stars and sound of the woods surrounding my house, deeply inspired by nature and the order found within it. By the time high school was in full motion, my Jeep's glove compartment was one big messy file of written lyrics on the backs of receipts, my red-light scribbles. The margins of the notebook paper in my chemistry binder were filled with alternative bridges to a song I was writing. I knew there was something inside me wanting to get out; I had something to say that needed to be heard.
College took me to Nashville and I began to pursue my craft as a singer-songwriter in Music City. Practicing arias in monochromatic practice rooms for my degree, my mind was encapsulated by melodies and lyrics of songs I was writing, lingering on the cusp of a breakthrough. I'd take long drives away from the city lights at night to clear my head and remind myself why I sing, not just how to sing. We humans can get so distracted by the details not lining up that we miss the big picture.
Taken back to the rooftop of my teenage years, I'm reminded of order and gain perspective all over again. I write music to bring hope to a hurting world. To illuminate truth that we all are hunting down. To pull listeners into that same emotion that seized me as a little ballerina dancing for her dog. To share the goodness that I know to be true. Whether I'm peering back into my self-conscious high school days and sharing my perspective with those amidst that turmoil now or recalling the suffocating pursuit of perfection, putting these things to music and singing a song that strikes something familiar is the most powerful job I could have or want. Music can move you onward. A little light can do so much.
To learn more about Lindsay, check out her Instagram, Facebook, Twitter, Soundcloud, and website.
Comment your thoughts below, or submit your own story: