Margaux Cassuto | Founder and Director of Partnerships, The Ivory Bow Company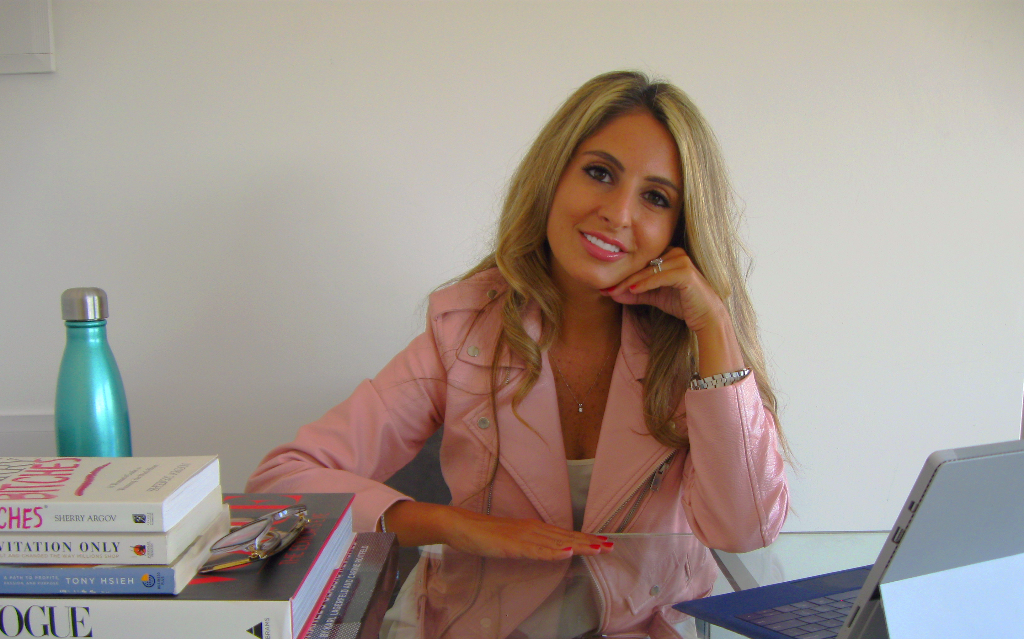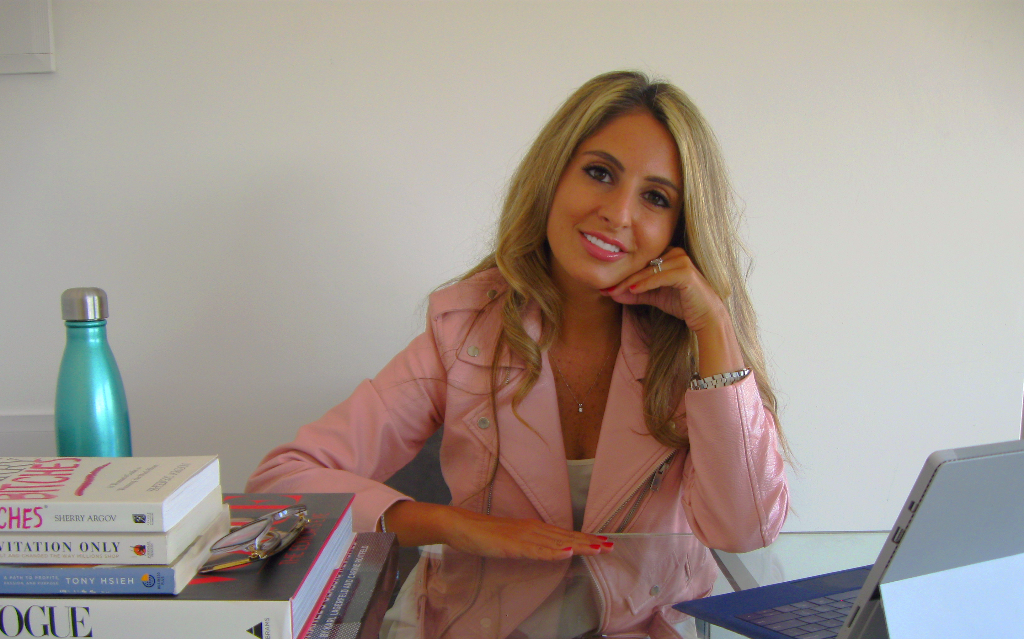 The Ivory Bow Company is a luxury monthly subscription box and online boutique designed to celebrate women, the lives they lead and the milestones they mark. It is our privilege to pamper brides, bridesmaids, #girlbosses, new moms and besties during the most meaningful time in their lives and we take this responsibility very seriously. We use a discerning eye when curating our gift collection and ensure each item has been made according to the highest ethical standards and cruelty-free. Every product is created by women for women as part of our continuous effort to support and empower women entrepreneurs; and a portion of the profits of each box is used to further this mission. (Taken from The Ivory Bow Company)
LFC: Subscription boxes have become a very popular trend for just about every and anything. There's makeup boxes, workout clothing, tea, anything you can think of. Tell us about how you started working at The Ivory Bow Company.
Margaux Cassuto: Necessity. Following a relatively lengthy career in foreign affairs, I was determined to continue making an impact on the state of the world, but in a more meaningful way and on my own terms.

I was infatuated by the subscription box model since Birchbox pioneered it in 2010 and I thought creating a gift box that gives back to women each month would be something worth waking for every morning.
LFC: What was your biggest doubt before starting/going into The Ivory Bow?
MC: Every day is filled with new doubts and new accomplishments that cast away those doubts. Before creating The Ivory Bow Company, I had never worked a day in retail and barely ever shopped online so it was quite a leap to develop a platform like mine. For those reasons, I had (have) doubts about every decision, but at the end of the day, success is a not a mathematical formula based on certainty- it's a product of drive, passion and vision.
LFC: What made you finally take the leap and go for it?
MC: Once I had a general idea of what I wanted to see from this project, I tested the waters for a month or so by meeting with wholesalers, women entrepreneurs, researching the industry etc. I heard so many compelling stories from women whose businesses were their saving grace. I met a woman who built a beauty brand while living in her car with her cancer-stricken husband and used it to overcome poverty. I met a woman who survived an abusive marriage and found her strength and confidence in the business she built. I met women after women who left lofty executive positions to pursue entrepreneurial dreams. I studied the obstacles and challenges they faced because they were women and I absolutely knew I had to play a role in leveling the playing field for them.
LFC: Do you feel you have the freedom to be creative with your ideas at work?
MC: The perk of entrepreneurship is creative license but of course, within reason. I've learnt the hard way that too much creativity can be intimidating.
LFC: How different is what you're doing now than what you expected you would be doing a few years ago/at this age?
MC: For the last 8 years, I worked in a diplomatic mission advancing foreign affairs through cultural exchange. Today, I am a social entrepreneur with a mission to advance women's rights through entrepreneurship. Though these careers path may seem dramatically different – they have both allowed me to impact issues I feel strongly about …. and have kept me working on weekends and holidays too.
LFC: What is one thing you've learned about yourself throughout this process?
MC: I've learnt that I am a workaholic and I won't clock out until I get the job done. Whereas this might be a strength in most jobs; when you are your own boss and your mission is based on social change, it can be years before any milestone is achieve. Working at this pace, in this job at least, has caused me to burnout, exhaust my creative juices and the patience of loved ones too. I'm on the road to recovery and looking for a healthier balance by unplugging regularly, embracing time off and turning it into quality time.
LFC: That's definitely something a lot of people are now facing. The harsh reality is that when we pursue passion projects, they often take a lot more out of us than the mundane routine of our previous work. But that doesn't mean they're not worth it. What have you learned over time from your job experience?
MC: Meeting women from all over the world in so many different capacities, I have learnt that women are far stronger and more capable than what we even know. They are able to conquer the world while having one arm tied behind their back and using the other to feed their children. Each and every one is a hero with a capacity for greatness and I hope in this generation we will be able to offer them the opportunity to rise to greatness. The full participation of women on every level of society will benefit us all.
LFC: Since this is still a growing business and unfortunately with that comes growing pains, how do you keep your job fresh and interesting from day to day?
MC: In entrepreneurship and especially in its most early stages no day is like the last. Each and every hour brings an unexpected challenge. It's a privilege to be in a position that forces you to be in cerebral overdrive and tests your competencies continuously but it's also exhausting. So the question I would much rather answer is how do I find a routine but I have yet to figure it out myself.
LFC: As someone who left a more traditional role to pursue a job that resonates with their core values, how you define success?
MC: A veritable success for me would be one felt on every front. In other words, it would mean financial success through off-the-chart sales; a deep engagement to the issue by both our social media community and the women entrepreneurs who make this brand; and it would mean a company that is moving forward on its own steam. Still being a young company in our first quarter, we need to celebrate every mini success to keep us going long enough to achieve a more meaningful success.
LFC: What skills have been the most beneficial for being successful in your role?
MC: Strong communication skills have served me well in every role I've ever played in my life and especially as founder of The Ivory Bow Company. There is very little standing in your way once you are able to express what you want and engage with the people who can give it to you.
LFC: What do you wish you had known before starting this job?
MC: An MBA course load worth of knowledge. I have a panoply of academic degrees yet I never took a single business class and every passing day at the office has made me wish I had. Still, the day is young and I hope to audit some courses online when I find a moment.
LFC: Besides for a lack of business courses, as a woman, do you feel that you've had to overcome obstacles that men in similar positions have not faced?
MC: Absolutely. Women entrepreneurs receive funding at a much lower rate than their male counterparts even though they are statistically more likely to pay back their loans; they are also less likely to have mentors guide them towards success. This hasn't been my personal story fortunately. However, it has been the story of far too many ambitious women. The Ivory Bow Company was founded to address this.
LFC: How do you want to be remembered for your work, if at all?
MC: It's not as important for me to be remembered as it is for the biases against women entrepreneurs (and women in general) to be forgotten.
LFC: We love that. Now, end us off with some wisdom! If you could give our readers any career advice, what would it be?
MC: I'll pass on career advice from my own brother "Whatever you do, do it well." Put your heart and hustle into everything you do, and don't call it quits until you are sure you gave it your all.
You can find more on The Ivory Bow Company on their website, Instagram, and Facebook.
Comment your thoughts below, or submit your own story: