Neada Jane | The Fold Creative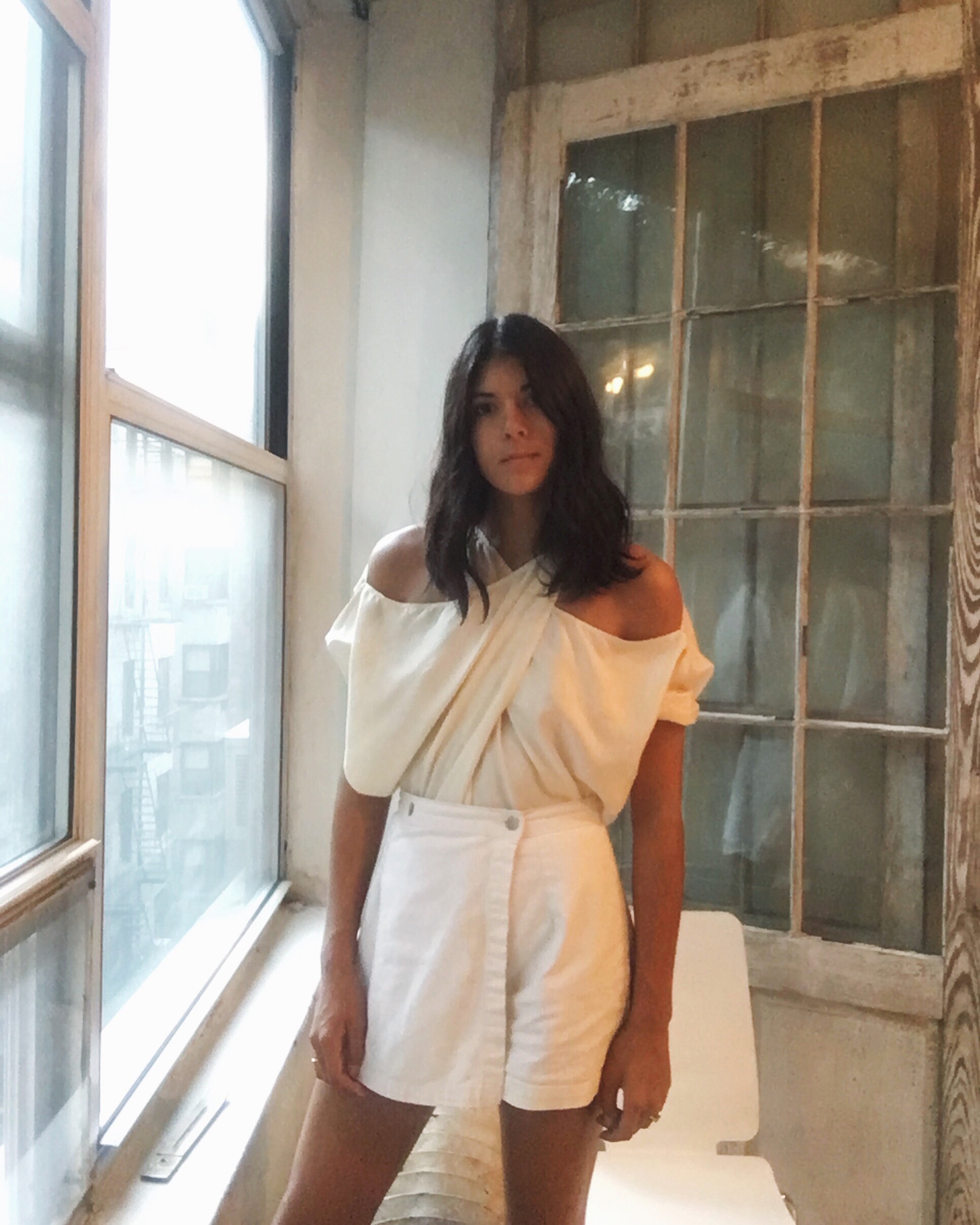 Meet Neada (pronounced Nee-duh) Jane. A brand and partnerships strategist, writer, editor, and founder of The Fold Creative, Neada splits her time between her two interests – technology and fashion. Whether she's making some noise in Vogue or hinting at a potential AR project, Neada is full of hard work and innovative ideas.
LFC: Introduce yourself to us in a tweet! Hashtags are welcome.
Neada Jane: Sydney native now living between LA & NYC. I have a weird name & big dreams. Don't tell me no unless you can tell me why. Lover of dogs, ice cream. Pronounced Nee-duh.
LFC: So you worked at some really awesome companies before starting your own company – how has your work week changed now that you're your own boss?
NJ: It's completely unpredictable! I love the flexibility, and the capacity to work remotely – but I also tend to just work whenever I have a spare moment. It can be hard to switch off. I'm really trying to build something, so that's what you have to do: early mornings, late nights. Still, I wouldn't have it any other way.
LFC: Your page on ilovecreatives says that you "work with companies to define who they are, conceptualize their brand, and share their story in meaningful ways." What's the best piece of advice you could offer to someone interested in working as a story-teller/brand conceptualizer? (not sure if we just made up our own term there!)
NJ: Learn how to ask the right questions. Do the research. It seems simple, but it's not so easy to practice. The experience I have as a writer and editor has proved so invaluable to me in helping companies really get to the heart of what they are trying to do. Every interview I did, every profile I wrote was a building block towards being able to tell the more multi-faceted stories that underpin every brand – the who, what, when, how, and why.
LFC: What would you tell yourself before starting The Fold Creative that you've learned along the way?
NJ: It isn't rocket science, but worth sharing: make sure you have your filing and finances in order from day one! If you're a creative like me, your eyes probably glaze over you see numbers across a spreadsheet – but it's necessary work that will help you down the road. Promise.
LFC: Tell us about one of your favorite projects you've worked on and what made it so special.
NJ: I have feminist bones, and the work I have been doing with Clapit recently is focused on encouraging body diversity in the fashion and beauty industry. The #makemeamuse campaign uncovered the beautiful Emma from Austin who now has a contract with agency Muse in NYC, and we're currently working with the All Woman Project to get women around the world to showcase the parts of their body that they've come to love.
I'm ardently passionate about breaking the mold of a digitally retouched size zero being the only choice for every campaign, so this is the kind of work that has me inspired.
LFC: Tell us more about your work with Clapit! We saw that you're a brand ambassador for it and we would love to know more about what that entails for you.
NJ: It's two-fold. I consult with them on their partnerships and marketing initiatives, and then I also am an ambassador for the different work that they do and the company overall. I help to spread the good word!
LFC: What can we expect to see from you in the future?
NJ: Everything I work on is focused on the intersection of technological innovation and fashion, which is ostensibly so niche but is actually pretty vast. I'm narrowing down more and more, and becoming more selective on the work I do.
I am so over the moon excited about working with Vrai & Oro on the launch of something that has me in awe of the innovation out there – technology that ten years ago we couldn't have dreamed up. When Vanessa, who founded Vrai & Oro, approached me about the project, I knew I had to be involved.
Augmented reality feels a little like the wild west of technology, with infinite possibilities – so I will definitely be moving more into that space. It's also early days but I am in concept stage of launching a second business with my friend Aziza – we're both passionate about sustainability, but that's all I can say!
So, I'm busy! If anyone knows of a great assistant or interns looking for work…
We want to hear from you! Comment your thoughts below, or submit your own story here!