Sarah Gibson Tuttle | Olive & June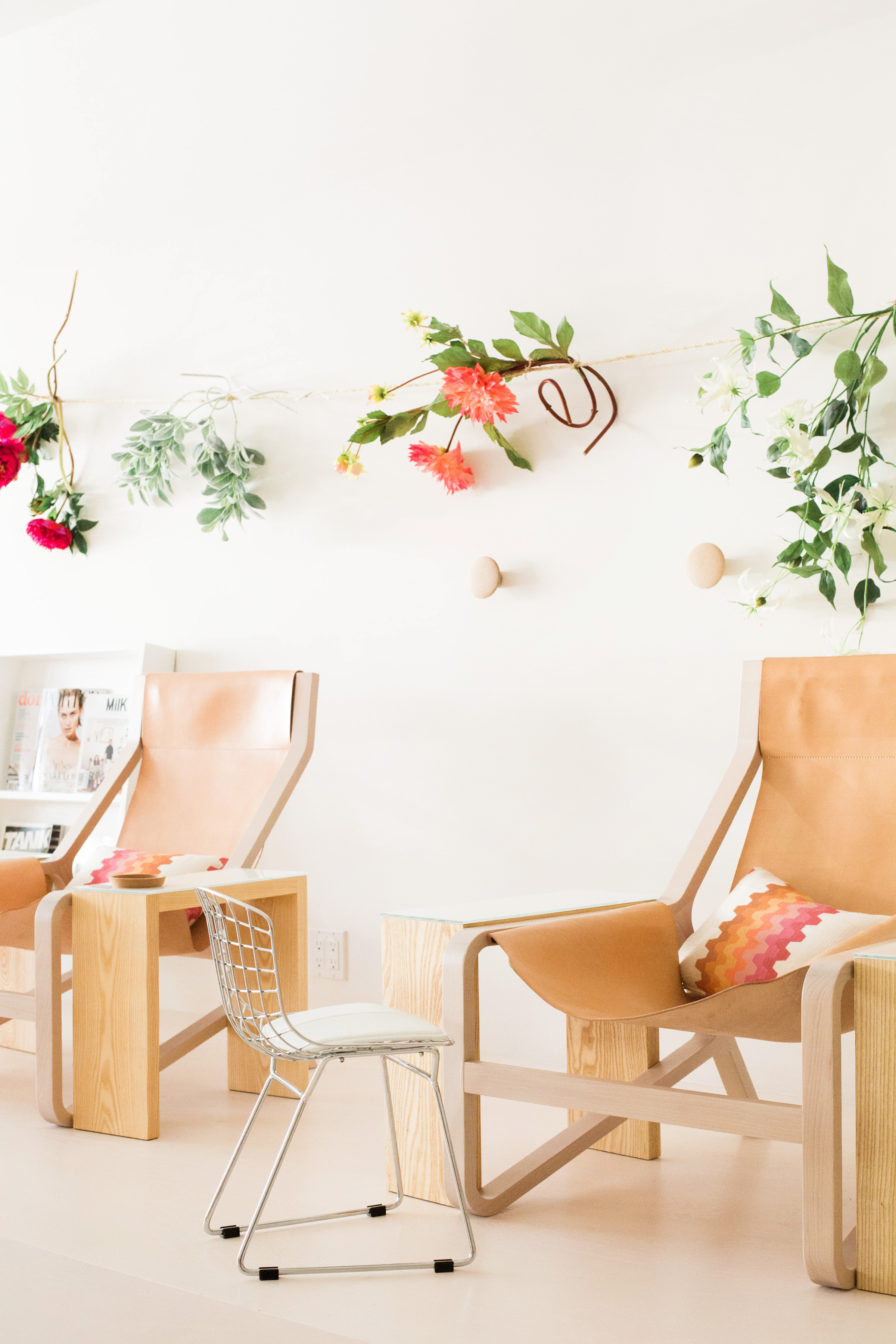 Sarah Gibson Tuttle is the founder of LA-based nail salon Olive & June. Originally from New York, Sarah left Wall Street for sunny LA, where she opened the nail salon of all nail salons. Styled around the idea that there needed to be a middle ground for getting your nails done without having to shell out hundreds or worry about if the tools were being cleaned properly, Olive & June is the nail salon that knows just how you like your nails done with an extra touch of pampering.
LFC: Why and how did you start the salon?
Sarah Gibson Tuttle: After a decade of working in finance in New York, I was so excited to move to LA. There was not a slow transition from finance into nails. It was an immediate, sudden YES moment. I realized that I wanted to create a space where nails felt like a wonderful experience again, not the weekly chore to check off your list.
LFC: Tell us about the transition from working on Wall Street to opening Olive & June!
SGT: It was crazy! After ten years doing one job, with a very specific focus, around a certain group of people... to wake up one day and work in an entirely different industry, it's nuts. But in all the good ways! I just had to learn how beauty works, how creative manicurists work, how my team works. And they have made me a better person along the way.
LFC: What was the moment you knew it was successful?
SGT: I don't even know if that is something I will ever think, because I'm not wired that way. I'm always thinking about tomorrow, about what opportunities I can create for the team and for our brand.
LFC: What advice do you have for those in dealing with the road bumps in starting your own
business?
SGT: Work as hard as you can, never shy away from a challenge and keep learning. Read any sort of book, magazine, online article or take a class – stay fresh and engaged!
LFC: Did you know you wanted to be in the beauty/nail industry before opening a salon?
SGT: No! And now I cannot imagine my life any other way.
LFC: You do things a bit differently at Olive & June - how did you know it would work?
SGT: One of the reasons I think people really love coming to Olive & June is because it feels like a friendly neighborhood place but with all the luxury and quality of a spa. That's what people are here for; to have an amazing nail salon experience.
LFC: Most exciting moment where you realized you created something big?
SGT: We were written up in Daily Candy when we first opened (which sadly doesn't exist anymore!), and it was huge in Los Angeles, so since day one, the phone has been ringing. A few months after we launched we did an event with Drew Barrymore and that was pretty special. The event was three months after we opened, and I remember looking around and being like, 'WOW, this is a thing." Having that kind of support from someone who is an icon is truly surreal.
LFC: What has surprised you most throughout your journey, good or bad?
SGT: Everything! I was so naive about it all and I still get surprised. But the best surprise is the support of fellow women entrepreneurs.
LFC: How do you define success?
SGT: Clients walking in every day.
LFC: How do you keep your job interesting from day to day?
SGT: It just always is. Luckily no two days are the same, so it's constantly changing and evolving. After working in a very fast paced environment for a long time, it feels good to be always busy.
LFC: What have you learned overtime from your role/industry/experience?
SGT: Stay humble and nice.
All images by Bonnie Tsang.
We want to hear from you! Comment your thoughts below, or submit your own story here!