Sharleen Ernster | Founder and CEO, Hot-As-Hell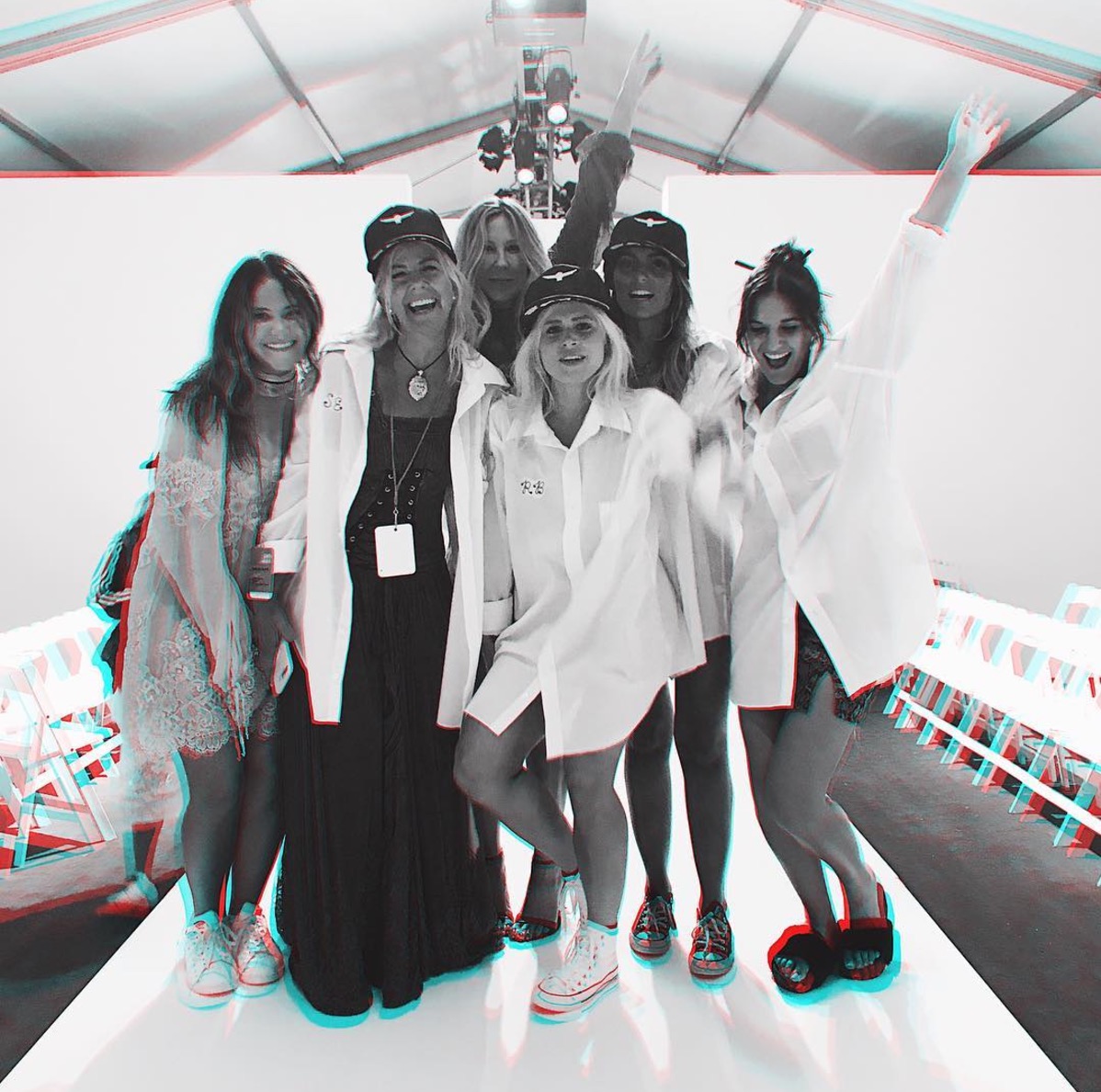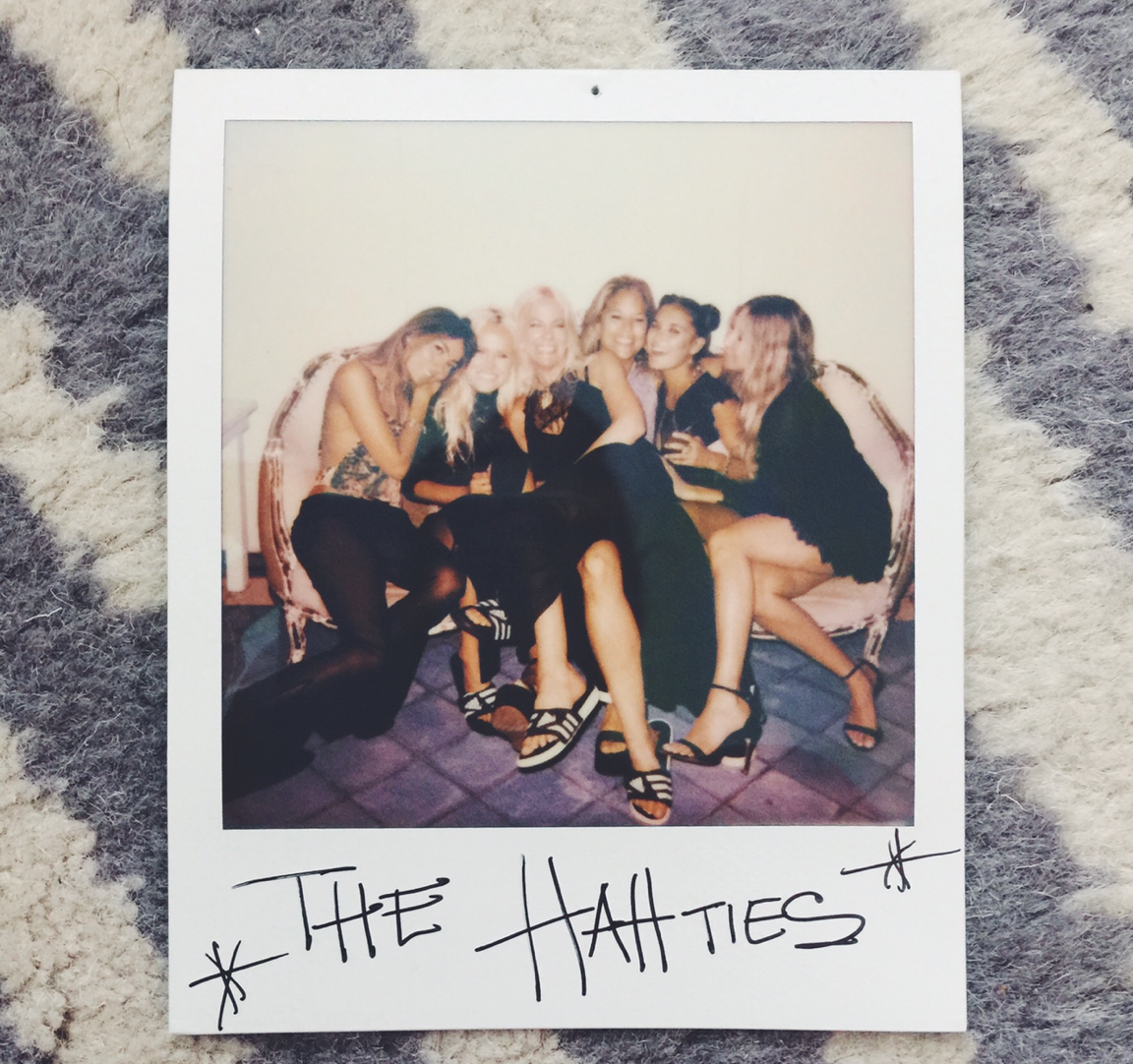 La Femme Collective founder, Nora Henick, sat down with Sharleen Ernster, founder of sustainable and eco-friendly swimwear and lingerie brand, Hot-As-Hell. Described as "liberated fashion for the modern day woman", H.A.H was started from to Sharleen's desire to cut back on waste of human capital and resources. Read below to learn more about the inception and development of H.A.H, as told by the #entrefemmeur herself.
Nora Henick: Let's say the #LFCommunity has yet to hear of you and H.A.H. Can you introduce yourself?
Sharleen Ernster: I'm from South Texas, a tiny town called Cuero. I was one of those kids who knew immediately what she wanted to be; it was never a question. I started tearing through fashion magazines at my grandmother's house; I would sit on the floor trying to sketch clothing from the time I was about six years old.
NH: Do you have any of those sketches still?
SE: Some - not from that young but I definitely have some. My dad has one framed from when I was a freshman in high school. It's still on his wall. So, it was a gift to know exactly what I wanted to do. My life was a trajectory of getting to fashion school for college. I was totally focused on that. I loved fashion, I loved reading magazines, advertisements, anything art related. It was super stimulating to me. I pushed through my whole life to eventually get to FIT, which is where I graduated. I started at TCU at Texas because they have a fashion department. I made the decision on that school because my mom wanted me to stay in the state for the first few years. I didn't love it there. I was taking only one class a semester that had to do with fashion, and everything else was unrelated.
NH: Well, when you know you know.
SE: And I knew. So I took on two odd jobs - one was waitressing and the other was at a retail store (Express). I saved my money and applied to FIT without telling my mom. I got in and she actually got the letter because I had it sent back to my home address.
NH: Oof. How did that go over?
SE: (Laughs) Actually well. But I said, you know what, I'm going. She did support it. She was impressed that I went all the way for it.
NH: You wanted her support but you were going to do it anyway, with or without it.
SE: Exactly. I sold my car and I moved up to New York City and finished my degree there with a focus on marketing and merchandising. I had studied a dual major for design as well, but I would have had to be in college for another year and I just couldn't afford that at the time. My father and my grandfather told me I needed to know how to run a business, so I focused on marketing. I could be creative any which way, but I had to know how to run a business - and that was super valuable information. It helped me create a skill in something that I probably wouldn't have been very interested in had I entered in the design capacity only.
I actually spent the first ten years of my career working in New York City for different fashion companies (a division of JCPenney, Armani Exchange, Henri Bendel) all as a buyer and merchandiser, so I really learned a lot about how to run a business. I had those sleepless Sunday nights getting ready for Monday buying meetings. I had to stand in front of the fire and stand up for the numbers and what I believed in. I didn't really realize how uncomfortable I was in those ten years until I actually moved back over to design and I think I'm getting ahead of myself but it's important because I really worked hard. It's like a course you really aren't good at, like if you really aren't gifted at foreign language and you work so hard and then you're like dang I did it. I don't necessarily want to do it again; it may not have necessarily been the best side of me just because it was so intense. But I did it. The first ten years of my career in retrospect was like that for me. I was moving in a zone that I wasn't really comfortable in, but it was important for my growth to experience it. I have no regrets. It was the foundation of my career. I also knew from very young that my dream job was to have my own lingerie brand. That stemmed from the age of around ten years old.
That connects me to my biggest career move - getting hired at Victoria's Secret. I got hired as a buyer/merchandiser in apparel. I took the job for two reasons: my mentor/one of my best friends was going to be my coworker, and it was Victoria's Secret. Since I really wanted my own lingerie brand, I had a feeling this would give me the experience I needed. I started working there in 2000 and I was there for 13 years. I worked in almost all facets - starting in merchandising and buying in apparel. In 2005-ish, give or take a year, we stepped back and looked at the business and we knew we needed to do something different to continue to have aspirational product. My CEO at the time and my EVP pulled me aside and said we're going to start a product division and it's going to be product development and design and we really think you should head it up. I honestly thought I was getting fired. When you're moving from buying, it feels like, "oh my god, you're going to take my checkbook and move me into a fancy job." In corporate, that's terrifying. I was so stressed out. It was on one hand a big compliment and on the other hand it was like, am I writing my own pink slip? Am I just writing myself out of a job that I love? But that evolved into us starting up the entire product design and development area of Victoria's Secret which didn't exist at that time. We wrote the process, I hired the team, and then I became the counterpart to merchandising. All of a sudden, I was on the other side of the table, talking to what I used to be, trying to inspire them and create product for them and get them to test things. That was a remarkable role reversal.
NH: Was it any easier because you had been on the other side and knew the way they might think? Or did you find yourself struggling now that you had to be on the the product design side?
SE: It was easier. It was like it was my secret. I knew exactly how to talk to them, strategize with them, make it easy for them to want to try something new. It also really taught me about the mistakes that I had made that I couldn't see as just a buyer. You hold the checkbook for a major corporation, and even whether it's a corporation or your own business, it's the money. That makes you less aggressive in a lot of ways. You're looking at historical analysis and sales reports. You can really talk yourself out of anything to be risk-averse. But, I really could see clearly, that's what I was thinking when I was in their role. I could see them start to shut down and I knew when I needed to back off.
However, this is the time I also really became happy with my job. I'm a product person. Any kind of product. You can call it design, you can call it product development. I like to create product. I like the making of it, the selling of it. So, I was finally in my happy zone.
NH: I think, to a certain extent, sometimes people have to do jobs they don't love in order to eventually pursue the career they do love. It definitely shows a lot more in your work when you're genuinely happy with what you're doing, though.
SE: And you're just much more effective in a lot of ways. Moving into design was a huge career move for me. And then I furthered on at Victoria's Secret in the latter half of my tenure there to head up lingerie and swimwear design, which was awesome. It was another humbling moment. All of a sudden I became head of design for lingerie and I had actually never done it. It was the only category I had never had experience with before.
NH: And you did it at THE place to do it.
SE: THE place to do it with the most incredible VP's of design reporting to me and asking me what to do. They would be ten, twenty years my senior with all of this experience. One of my designers had worked at Dior, she was and still is one of the best lingerie designers in the world. French and fabulous.
NH: Aren't they all?
SE: Yes! It was pretty humbling to move over at that point and have such an enormous team of people listening and looking for inspiration and being able to give guidance to them. That was a critical six years of my career.
NH: Since those years were so monumental, what was the transition like from working somewhere like Victoria's Secret to starting your own business?
SE: It's been wild, seriously wild. I wouldn't change a thing. It's definitely lonely in your own company though. As much as we all bitch about the big corporate atmosphere, there's camaraderie, there's idea generation, there's role accountability, there's a lot of security in being able to talk about things and make decisions together. You also have experts who specialize in their areas of work, like finance. All they're doing is that specific job. So they can really stop you from face-planting from certain ideas. When you're by yourself, it can be really lonely. All of the decisions are yours, and 50 percent if not 75 percent of them are out of your expertise. You're talking to yourself about things you're not an expert in. Also, I'm a team player. I feed off of that diversity, companionship, and even the sparring, so that's been really hard. I'm not in a partnership startup either, I'm the boss and I have a great team but I don't have a peer that I can spar with. I miss that a lot.
NH: That can definitely help balance things out. But I think you're doing a great job on your own so I wouldn't stress too much about that. So, Hot as Hell is very sustainable and ethical in practices; how do you maintain a balance between those practices and giving your consumers what they want when they want it?
SE: That has been an ongoing struggle. The whole reason for Hot as Hell was born out of my pent up desire over 20 years in corporate to try and develop more of a sustainable business model and to try and say that you could do that and still be a sexy, awesome woman.
NH: HELL YEAH.
SE: Well, what I saw in the market, especially in intimate apparel (including swim), no one was really playing in that. Traditionally, up until about two years ago, most of the brands playing in any ethical stance were, for a lack of a better word, granola. And I thought, you don't have to be. I want to be sexy, I want to show off what I have, but I want it to be made conscientiously. I know it can be. I know we can slow down the waste that is happening in fashion. I am extremely disturbed, especially after the past years I've spent in corporate, at how much waste - waste of ideas, waste of talent, waste of product - there is. We make thousands of garments to get the buyers to buy them. They'd buy one or two and the rest would go to waste. So much human capital and resources just gone to waste. We would generate 4,000 ideas for a meeting and then for the next meeting the week after they would want another 4,000. You have no idea how colossal the waste is. Then I got introduced to this group called Conscious Capitalism. Through that I met Andrew Morgan who produced the movie The True Cost. Those two things pushed me over the edge to be brave enough to say that we can be a fashionable, sexy intimate apparel brand that is doing everything in our power to be sustainable, ethical, and conscientious. Whether it is how we make it, how much we make, how we distribute it, and then how easy it is on the customer once they've bought it. After having kids, I don't want to buy a thousand dollar designer dress, wear it once, and bring it to the dry-cleaner. I want something I can just ball up and throw in the wash but that still makes me feel great. Everything that we make at H.A.H. is throw it in the wash and that's it. I think that's priceless.
NH: Especially now, it's a lot more efficient for us to have clothing like that. We're a very on the go, transparent society. We want things that have a purpose in more sense than just buying clothing. Something versatile that we can bring on business trips but also shares a message that we believe in. We want to be efficient, we want our clothing to represent who we are. We want to wear the brands that align with our values.
SE: Definitely. But it is also really hard, going back to your original question, especially on the retail end. Buyers always want to see something new every time I meet with them. Our best selling dress, Queen for a Day, we've only made 500 of those. After we've sold 50,000 of those, then let's talk about what's new. Because until then, we don't need something new. Queen for a Day still is new. You can dress it up, you can dress it down, it's endless. So when I tell buyers we only have three new styles, it's brutal. They always ask what's new.
NH: Stepping back for a moment, who are some of your inspirations, whether brands or people?
SE: I have always been inspired by super creative people who take risks. I can't peg my inspiration on a singular person all the time. We just had the Gucci resort show in Florence - Alessandro Michele is just genius. You see somebody like that and they come through fashion and disrupt everything in their own way with beauty, that's amazing. Off the top of my head, that's inspirational to me, but that evolves. If you asked me that question ten years ago it would have been whoever it was at that moment for me. But also, I'm very inspired by Stella McCartney who took a stand and is animal free and does a lot of work with viscose, which is an ethical fiber. She also does a lot of work with silk. I love her pioneer spirit and the fact that she's the first in that designer level to care and to stand up for it. My other inspirations are my great mentors. In all seriousness, my good girlfriends are my biggest inspirations. They are in my soul. I'm lucky enough in this business to see them more than I ever did in corporate. They've really become the building blocks, in a weird way, of the brand because they also believe in it. They give their feedback. It's a great momentum.
NH: Having a group of people who really want to see you succeed in your corner is really important. Now, on the flip side, what do you hope to inspire in your consumers?
SE: I'd like our consumers to care. I'd like them to realize through our work how much waste there is in fashion. I want them to start to choose wisely. The clothing industry worldwide is the number two industry in the world for waste, under oil. At this rate, because of how fast fast fashion is growing, there are areas of the planet, India, southeast Asia, that are covered in landfill and it's all clothing that never gets used. There's so much of it that they don't even use it in third world countries, they're just piling it up. It's real. It's something I will not go down silently on. I will not have my daughters live in a world that is covered in fashion because I wasn't brave enough to put a stop to what I did. We struggle every day - we've been making jackets from scratch at H.A.H. because I've been so inspired for years by patch jackets. But I was struggling because we're an intimate apparel company, we don't make jackets. I didn't want to start making all of these product categories that I wasn't an expert in. So we bought a vintage jacket, we dolled it up with old fabrics from downtown L.A. that have been discarded, and we pieced it together. We found a way to make it work by up-cycling waste that's already out there. I like that about our filter because it's making me innovative. I really wanted to do it. But I didn't want to make more shit on the planet. My biggest mark can be leaving a legacy that I was part of the movement that is changing fashion for the better.
NH: I love that. Now on a more millennial trend… H.A.H. is really strong on social media. Talk us through your digital strategy (if you don't mind sharing some of your secrets).
SE: We put a lot of work into our digital strategy, especially from an Instagram and Facebook perspective. We're too small of a team to do any great work outside of those platforms, but we focus hard on those. Our strategy has been part of our core since the beginning, which has been how do we resonate across all the categories that we do cover with all the consumers that we cover and how do we touch everything in H.A.H. with creativity and design. I have some quirky things that I'm always talking about at headquarters, like don't just put something out there to put something out there.
NH: Well that makes sense. Social media is very oversaturated right now. Putting out content that really resonates with your consumers is important.
SE: Yeah, and we spend time on things that might seem not important like the overall design of our Instagram wallpaper. We're always hyper-focused on what the whole feed looks like. Does it tell a brand story? Does that story resonate with our consumers? Is it creatively intertwined? Are we telling all points of our business? At the beginning, the woman who runs it thought I was crazy because she was like how are we going to tell all of these messages? But she's doing it and doing a great job and it's become rhythmic for her. It's very planned though. We look at it a month out, we look at the big stories we're going to tell by week. But then you also have to feed in a level of instantaneousness. For example, there was a huge flood in Sri Lanka a few weeks ago where we make our swimwear and so we had to drop everything we were posting so that we could post for our factories in Sri Lanka. What's happening right now is sometimes what you need to be talking about.
NH: You and the team do a great job. We're huge fans! On a less-exciting note, what have been some of the biggest struggles you've faced while starting H.A.H., gender-specific or not?
SE: For me, a personal challenge was getting through the financing side of it. I started H.A.H. with my own money, and that was the first year and a half. I call that the behind-the-scenes year and a half because no one saw the collection. We weren't born until July of 2015 but there was a year and a half of prior work done to come to market. I ran out of my own money, and needed to start fundraising. First of all, that is not my thing.
NH: That is definitely not fun.
SE: Oh my god, no. It is not fun. It is not my thing. It has been humbling but awkward. It's so awkward. There's also all of this data, touching on the gender-specific side of the question, that shows how underfunded women-led businesses are. How women have a more difficult time expressing themselves to these financial groups. And I felt all of that. You get there, there's all men at the table, and all I prayed for was I hope I'm cute enough and I hope the brand is sexy enough for them to just want to put money into it. Because I can't really play on the level that they're playing on. They have MBAs and PHDs. I don't even speak their language. I sat at the table and it felt like I had to start speaking Greek in one second. Venture capitalism, the whole process of raising funds, is male-dominated. I just want to run my business. That's definitely been a challenge. And then just being able to run a business on low funds and making decisions when you're not sure how much cash is going to flow in is tough.
NH: It's cool to note that in situations like that, it's easier to cut corners on things that typically would matter to you, i.e., easier production, cheaper fabric, but you don't. You stick to the morals and values that are important to you and the brand, and that's amazing.
SE: Yeah, and it's hard with my team. We just did a re-forecasting and we had hoped to move out of my home and into an office next year. We took a huge hit when Nasty Gal went bankrupt; it almost put us out of business. So recouping from that is going to take us a year longer. I had to tell the team that we were going to be in my living room for another year. It's a minor setback but there are things that you have to re-evaluate because of funds. Money challenges are some of the biggest challenges, especially when they impact your creative choices.
NH: Well it's definitely good to see that no matter what, you're staying true to your core brand values.
SE: Definitely; it helps remind you what matters. It really helps you focus when you're looking from a financial standpoint.
NH: Looking forward, how do you want to be remembered, whether it be through your brand or something else?
SE: Ah, you almost just made me cry (laughs). I just want to be a good mom. That's all I want to be remembered as. A great mom that inspired her kids to do whatever they think is worthwhile with their futures. And that they CAN do it. They can do it on their own. That would be a great way to be remembered.
You can learn more about H.A.H. via their website, Instagram, Facebook, Twitter, Pinterest, Vimeo, and YouTube.
Comment your thoughts below, or submit your own story: